Cutting Through the Fuss, and Taking All the Control of Your Bike It is Fun and Enjoyable to Ride With the 20mph Electric Scooter.
By Avoiding the Frustrating Traffic in Moring and Reaching the Final Destination on Time, Electric Scooters is One of the Convenient Methods With Affordable Price.
20 Mph Electric Scooters Are Less in Price and Best for City Rides With Impressive Build Quality and Lightweight Design.
After Testing 15+ Electric Scooters for More the 4 Months by Me and a Team Finally I and Here With All the 7 Best 20 Mph Electric Scooters in 2023.
For Urban Cruising With Proper Control over the Electric Scooter is Very Enjoyable and Fun to Ride Where You Do Not Have to Worry About Traffic, Gas Refilling and Also Without Noise or Gas Pollution.
Best 20 mph Electric Scooter in 2023 | Electric scooter 20 mph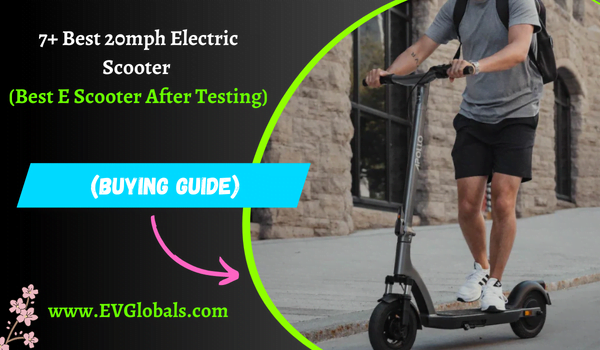 I Chose Apollo Light, One of the Most Affordable and Compact Size Electric Scooters with Incredible Performance and Advanced Features Help Me to Put This Scooter on the Front.
7+ Affordable 20 mph Electric Scooter
Apollo Air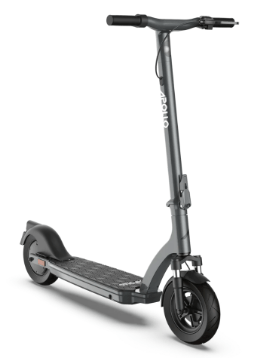 Specification
Speed: 21 Mph
Range: 31 Miles
Weight: 38.5 Lbs
Load: 220 Lbs
Motor: 500w
Battery: 36v 15 Ah
Like the Air in Name, the Appolo Air is Only 38.5 Lbs Making it One of the Lightest Electric Scooters in This Budget.
It is One of the Most Award Winning Electric Scooter Powered by a 500w Motor, Dual Suspension, and Smooth Drum Brakes Provide Hustle Free Riding Experience on City Rides.
The on Road Testing is Butter Smooth With the Regenerative Brake Along With It is With All the Advanced Features Like Pneumatic Tires, Ease of Carry, Smartphone Control, and Waterproof Rating Made This Electric Scooter Very Popular in the Community.
Pros
Light Weight & Portable Design
Easy to Fold
Multiple Safety & Protection Layer
Dual Fork Suspension
IP66 Water Resistance Rating
Cons
Light is Not Enough for Nights
Deck Seems Small (as I Am a Big Guy)
Why I Recommend It
If Moving Around the City or Daily Commute is Your Main Priority Then This Lightweight Electric Scooter Never Runs out of Power and Performance in a Slim and Compact Machine.
Turboant X7 Pro (The Best)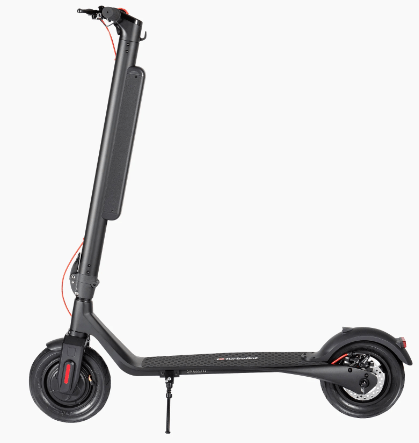 Specification
Speed: 20 Mph
Range: 30 Miles
Weight: 33 Lbs
Load: 275 Lbs
As You All Know I Am One of the Biggest Fans of the X7 Pro Due to All of Its Advance Features Packed at One of the Most Affordable Prices.
Religion Electric Scooter That Comes With Dual Battery Mechanism Where You Can Detach One Battery and Also Add for an Extra Long Mileage.
The X7 Pro is Powered by a 350w Brushless Motor That Produces a Mileage of 30 Miles and It Can Carry Up to 275lb, Which is One of the Highest at This Price.
While Testing This Electric Scooter on the Road It's Triple Braking, 15 Degree Climbing Ability, and Disc Brake Provide a Smooth Ride to the Riders.
The 3 Modes, Cruise Control, Quick Fold Mechanism, Compact and Lightweight Design Along With the Affordable Price Made Me a Fan of This E Scooter.
Pros
Comfortable Ride
Best Under $500
Simple and Elegant Design
IPX4 Water-resistance Rating
Justify the Price to Performance
Cons
Not for Off Roads
Deck Width Could Be Better
Why I Recommend It
They Are is No Dual Battery in Any of Electric Scooter Where It is Beyond From the Competition by Providing All the Advanced Features From USB Charging to High Range Capacity Which is Really Incredible.
Inokim Light 2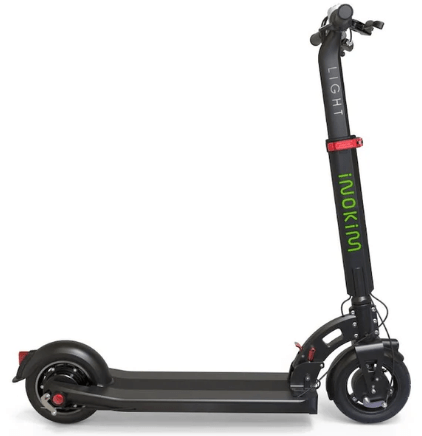 Specification
Speed: 20 Mph
Range: 20 Miles
Weight: 30 Lbs
Load: 220 Lbs
Battery: 36v 10.4 Ah
The Inokim Light 2 is a Lightweight and Compact Design Electric Scooter that Promises to Provide a Smooth Ride With Durable Build Quality.
It Comes With a Unique and Stylish Design Along With a Quick Mechanism, Help Me to Easily Carry This Scooter in a Small Space.
It is Powered by a 350w Motor That Produces a Top Speed of 20 Miles and a 30mph Range is Decent at This Price.
For Night Riding It is Built With a Front and Your LED Which is Very Visible and the Infotainment LCD Display Works Really Well.
Pros
Best in Class
Extremely Light Weight
Stylish Design
Comfortable Ride
Front and Rear Led
Smooth Braking
Why I Recommend It
With Multiple Color Options Inokim Light, 2 is From a Reputed Brand Fluidfreeride That Promise to Provide a Comfortable Riding Experience Along With Superior Quality.
Segway Ninebot Max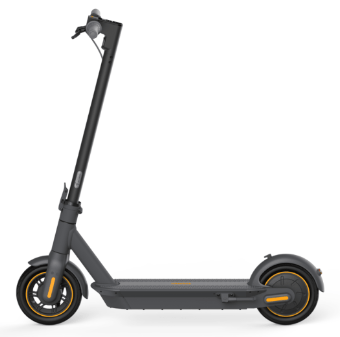 Specification
Speed: 20 Mph
Range: 40 Miles
Weight: 30.8 Lbs
Load: 220 Lbs
Battery: 460 Wh, 36 V
With a Compact and Simple Design, the Segway Ninebot Max is a Decent Electric Scooter.
After Charging and Testing It in the Town the 10 Inch Tubeless Tires, Smooth Suspension, 20 Degree Hill Climbing Power Provider Smooth Ride on the City Rides.
It is a Compact and Lightweight Electric Scooter That I Can Easily Fold and Put in My Car and Go to the Office.
It is Packed With Built-in Front LED Lights, Ipx5 Water-resistant, and a Quick Charging Mechanism that Never Stop You from Reaching your Destination on Time.
Pros
Powerful Motor
Impressive Folding Mechanism
Excellent Breaking
Value for Money
15% Incline Capability
Advance Technology Inputs
Why I Recommend This
If a Simple Electric Scooter With a High Range is Your Primary Priority, Then This Electric Scooter Will Never Disappoint You With its Amazing Built Quality by Making You Perfect for City Rides.
Turboant V8 Dual-battery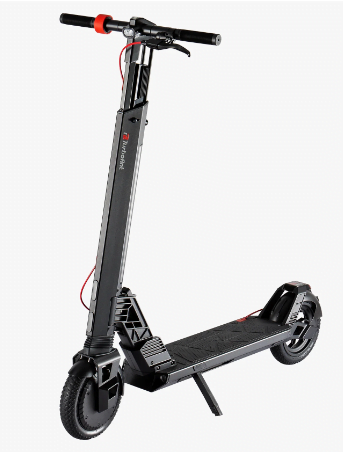 Specification
Speed: 20 Mph
Range: 50 Miles
Weight: 48 Lbs
Load: 275 Lbs
With One of the Longest Ranges and 20 Mph, Top Speed V8 Dual is From One of the Most Reputed Electric Scooter Manufacturers Turboant.
If you Rugged Look Along With the Highest Range at an Affordable Price Then This Electric Scooter With a Dual Battery Mechanism is a Good Choice for You.
It is Powered With a 450 W Brushless Motor Enough for City Rides to Carry a Heavy Rider. While Testing It on the Road, the Dual-Spring and Smooth Braking Provide a Fun Ride to Move Around the City.
All the Extra Features Like Dual Fast Charging Mechanism, High Hill Climbing and pay Load Capacity, 9.3-inch Pneumatic Tires, Information-rich LCD Display, 3 Riding Modes Justify the Price.
Pros
Fast Charging Time
Cruise Control
Value for Money
Best for Beginners
Ip54 Water-resistance Rating
Charging Dock for Removable Battery
Cons
Simple Look at This Price
Display Need Improvements
Why I Recommend This
It is From One of the Brand Who Promised to Deliver Extra Features at an Affordable Price and From on Road Testing to Specs It Impresses My Whole Team.
Hiboy S2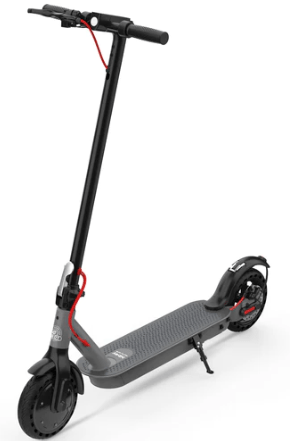 Specification
Speed: 19 Mph
Range: 17 Miles
Weight: 30.8 Lbs
Load: 220 Lbs
Battery: 36v 7.5ah Li-ion Battery
With Solid Tires and One of the Most Affordable Prices, Hiboy S2 is a Compact Size Electric Scooter.
From Impressive Deck Light to Smartphone Control This Electric Scooter is a Featured Pack Machine Where You Get 350 W the Generate Decent Power for City Rides.
From Smooth Riding to Great Stopping With the Disc Brake, This is One of the Most Affordable Electric Scooter With Fast Charging, Solid Tires, Front and Rear LED Headlights, Infotainment Display, and the Brilliant Lights Make the Scooter Complete.
But When It Comes to Range I Slightly Disappoint With the 17 Miles Range Which It Covers With the Fats Charging.
Pros
Cruise & Speed Control
IP54 Waterproof
App Control
Double Braking System
Impressive Lights
Affordable & LightWeight
Cons
Deck Width Needs Improvement
Not for Off-roading
Why I Recommend This
From Affordable Price Range to an Easy Folding Mechanism This Electric Scooter Truly Justifies the Price With All the Advance Features and Incredible Appearance.
Gotrax Gmax Ultra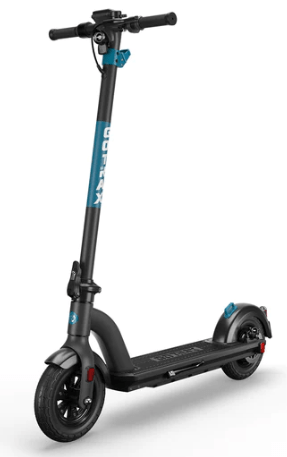 Specification
Speed: 20 Mph
Range: 45 Miles
Weight: 46 Lbs
Load: 220 Lbs
Battery: 630 Wh, 36 V
If Your Primary Priority is Range Along With the 20 Mph Speed, Then Meet Gmax Ultra, It is One of the Most Durable and Stylish Looking Electric Scooters in a Compact Format.
It is Powered by a 500w Motor That Produces Power to Move Around the City and while Testing the Integrated Lock Mechanism Impressed me Very Much.
At an Affordable Price, This Electric Scooter is Packed With Disc Brakes, Smooth Suspension, Easy to Holding Mechanism, and an LED Display That Makes the Electric Scooter Beyond From the Competition.
Pros
Maximum Range
High-Performance Lg Battery
Durable Aluminum Frame
Lightweight Design
Easy to Fold & Portable
Integrated Lock Mechanism
Cons
Night Visibility is Very Low
Why I Recommend It
Is Very Much Appreciated that the Brand offers an Affordable Price Where You Will Never Disappoint With the Range, Lightweight Weight Design, Extra Security Features and Many More Add ons.
Is 20 Mph Fast for an Electric Scooter?
20mph Speed is Considered a Safe Speed for an Electric Scooter, Which is Perfect for City Rides and Also You Can Around the Town With Comfort and Also Recommended for Old People and Children.
How Much Do 20 Mph Scooters Cost?
From $500 to $900, Many Best Electric Scooters Out There With 20 Mph Speed, and After Testing Most of Them I Have Listed All the Best in Class Electric Scooter in This Post.
Can Ebikes Go Faster Than 20 Mph?
Of Course, Most Electric Scooters Can Easily Go Up to 20 Mph, but Low Speed (Like 20mph) is Best for Old People and Children for Better Safety and in Terms of Affordability.
Are 20 Mph Scooters Safe?
Yes, 20mph Speed is a Safe Speed and You Can Offer the 20mph Speed Electric Scooter to Old People or Children for Commute and for Fun Rides With a Safe Option.
What Speed Should I Ride My Scooter in?
Riding Between 15 to 25 Miles is an Ideal Speed Where Many Counties Set It as a Top Speed of an Electric Scooter. So Yes Right Smoothly With Proper Safety Gears.
My Final Opinion (On Choose The Electric Scooter)
Low Power Electric Vehicle or 20mph is a Decent Speed to Move Around the Town or You Can Also Purchase These Electric Scooters for Your Child for Daily Commute.
These Are Available in the Affordable Price Range Where I Recommend Go With That Reputed Manufacturer for the Best Quality Electric Scooter With Better Durability and Performance Along With Lightweight in Nature.
Let Me Wrap Up Again Where I Choose Apollo Light is One of the Affordable Options with Decent Specs According to the Price and the Gotrax Gmax Ultra is a Premium Segment Electric Scooter With 20mph Speed.
Always Follow the Safety and Traffic Rules and Wear Safety Gear Like Helmets and Move in Style Around the Town.