Are You Looking for All the Top Best Electric Vehicle Manufacturing Companies in India to Choose the Best Electric Vehicle for Yourself?
If Yes, Then You Are at the Perfect Place, Here in This Post You Will Find the Best EV Manufacturing Companies in 2023, Which Are Providing Great Features With Premium Quality.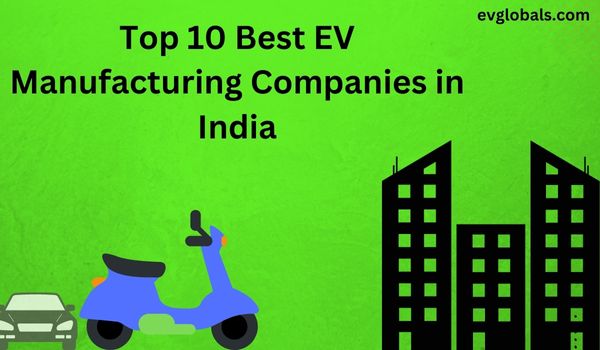 With the Growth and Demand for Electric Vehicles, Due to the Increasing Price of Petrol, Government Limitations on Combustion Engine, Multiple Pollutions, and Carbon Emission, People Started Looking for Other Options for Daily Use.
At That Time Electric Vehicles Came to the Front Which Is Already Ready for the Used as an Alternative to Combustion Vehicles.
Which is the Growing Demand the Number of Electric Vehicles in India is Growing Rapidly and There Are Multiple Brands Coming to India to Sell Their Electric Vehicles, but the Major Drawback is Most of Them Are Rebranded and Comes With Cheap Build Materials.
There Are Multiple Companies in India, That are Already Doing Great in the Petrol Segment, Are Coming With Electric Vehicle whose Form is in Quality and Security Performance, There Are Also Multiple Startups Related to Electric Vehicles or Electricity that have Introduced Their EV as New Lines Up.
Top 10+ Best Electric Vehicle Manufacturing Companies in India 2023
There Are Multiple Repeated Brands With Different Promising Electric Vehicles That are Best for the End Users, and They Provide Better Service and Quality, So Here Are All the Best Electric Vehicle Companies in India 2023.
Banning Combustion Engine Vehicles, Promoting Ev Culture, Government Subsidies Encourage People to Go Towards Electric Vehicle Rather Than Petrol or Diesel Vehicles.
In This Post, We Have Also Discussed How We Can Choose the Best Electric Vehicle for Yourself Under Your Requirement and Your Budget, That Comes With Multiple Features, Range and Durability.
All These Electric Manufacturers Are Providing Battery Electric Vehicles With a Good Price Bracket to the User Will Provide Better Service, So Here Are All the Best Electric Vehicle Manufacturers in India.
TOP 10+ Best Electric Vehicle Manufacturing Companies
Below is the List of the Top 10 Most Selling Electric Vehicle Manufacturing Companies in India That Have Been Reputed in Terms of Manufacturing Different Commercial Vehicles for a Long Time With Best-in-class Qualities.
Tata Motors
Mahindra Electric
Ather Energy
Ola Electric
Hero Electric
Kia Motors
Mg Motor
Okinawa Autotech
Ampere Electric
TVS Motor Company
Revolt Motors
Hero Motocorp
Bajaj Auto
1. Tata Motors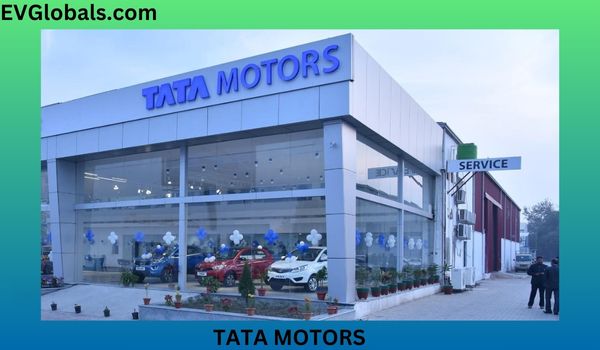 Tata Motors is One of the Leading Indian Automobile Tech Companies That is Asia's One of the Biggest Car Manufacturing Companies.
There are Many Successful Combustion Engine Cars Launched by Tata Motors and Currently, Tata Motors is Also One of the Biggest 4 Wheeler Electric Car Manufacturing Companies in India. This Company Has More Than 88% EV Market Share in India, Which Makes Tata Motors the Biggest 4 Wheeler Electric Manufacturing Company in India.
There is a Group of Companies Under Tata Company Like, Tata Power, Tata Chemicals, and Tata Steels That Help Tata Motor to Grow Up Rapidly and This Brand is All Set to Launch its Multiple Fast EV Charging Stations Across Indian Roads.
Currently, This Company Has 4 Electric 4 Wheelers and Those Are-
Tata Nexon EV Max
Tata Nexon EV
Tata Tigor EV
Tata Tiago EV
The Tiago EV is One of the Most Affordable Electric 4-Wheelers, While the Tata Nixon EV is the Best Selling Electric Car.
2. Mahindra Electric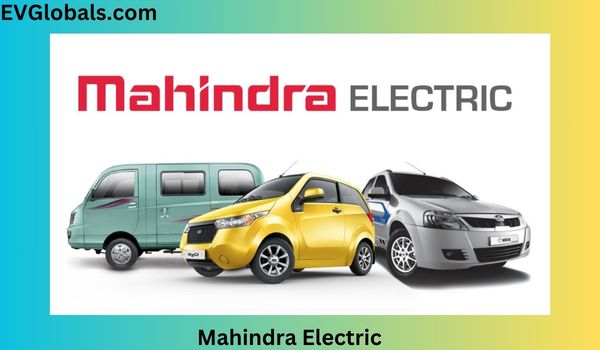 An Indian Multinational Company That is Popular for the Most Stylish and Durable Vehicles Under a Very Affordable Price. This is Started by Mahindra Brothers and Curranty, One of the Leading Heavy Vehicle Manufacturing Companies in India.
It is the 3 Vehicle Manufacturing Company in India That Invested a Very High Amount in Mahindra Electric and in the Near Future They Are Going to Launch 4 Premium Electric SUVs in India.
The Mahindra Company Created a Separate Mahindra Electric Subsidiary to Develop Different Types of Electric Cars and SUVs as well.
Curranty Mahindra Company Has:-
EVerito
Esupro, Treo
Ealfa Mini
E2oplus Electric Vehicles
To Make Mahindra Electric More Successful, This Company is Going to Launch Its Most Popular SUVs in Their Electric Segment and the First One Will Be Mahindra XUV400.
3. Ola Electric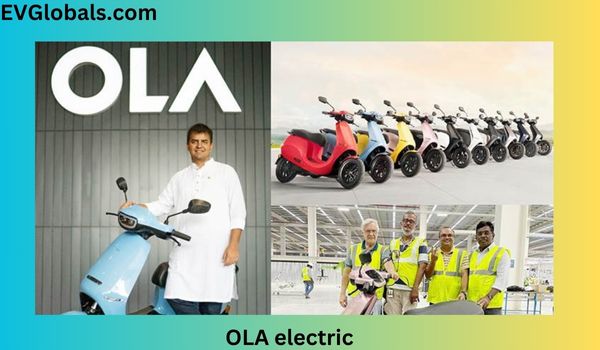 Ola Electric was Founded by Bhavish Agarwal in 2011, the Founder of Ola, Which is India's Largest Ride Sharing Company. To Reduce Pollution, and Decrease Dependency on Fossil Fuel, Ola Electric Launched Different Types of Two Wheeler Electric Vehicles in India.
This is One of the Biggest Two Wheeler Electric Vehicle Manufacturing Companies in India, Which Has Three Stylish Electric Vehicle Running on the Road Right Now.
Ola S1 Air
Ola S1
Ola S1 Pro
Which Company Launched Two Electric Vehicles Ola S1 and S1 Pro in the Initial Time, With Great Features With Some Minor Flaws Which Are Removed With They Are Updates.
This Company Shut Up the Largest Electric Vehicle Manufacturing Center in the Tamilnadu District With the Capacity of Manufacturing 10 Million Units of EV Scooters in the Near future.
These Electric Scooters Come With Unique Designs, Keyless Entry, Lithium-ion Batteries, Speakers, Large Boot Space, and Many More Which Give Direct Competition to the Honda Activa Scooter.
4. Ather Energy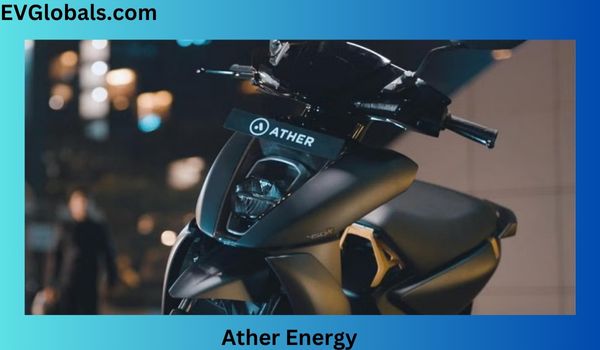 Ather Energy Launched Its First Electric Vehicle in India Back in 2016 and It is One of the Largest Two Wheeler Electric Vehicles Manufacturing Companies in India.
This Company Started in Bengaluru as a Startup and is Famous for its Different Types of Two Wheeler Electric scooters.
To Complete the Modern Petrol Scooter This Company Launched the Different Types of Electric Scooters by Supporting the Green Revolution in the Transportation Sector.
By Keeping the Requirement of Modern Society, Ather Energy Company Launched Different Types of Futuristic and Advanced Electric Two Wheelers Ather 450x and Ather 340 Electric Scooters in the Market.
These Electric Scooters Come With Advanced Features Like High Range Capacity, Bluetooth, Elegant Design, High-end Suspension, and Many More.
5. Hyundai
With the Launch of the Hyundai Kona SUV in 2019, This Company Entered the Indian Electric Vehicle Market. It is the First Foreign Automobile Brand That Understood and Found the Potential of Electric Vehicles in India and Started Its Electric Vehicle Segment in the Early Stages.
The Indian Vehicle Segment is a Price-Sensitive Market, and Hyundai Company Put This in Focus Point, and Creating Different Types of Electric Vehicles That Combines With Multiple Features With High Range in Affordable Price.
By Finding the EV Market Potential This Company Promises to Launch 6 New Electric Cars With Various Price Brackets in the Near Future.
6. Ashok Leyland Electric
One of the Most Popular Automobile Brand in India Which is Well Known for Its Heavy Commercial Vehicles, the Ashok Leyland Company is Mostly Famous for Heavy Trucks Buses, and Mid Size Vehicles and This Company is Invested a Very High Amount of Launch Different Electric Vehicles With an Advanced Technology.
It Was Started in 1948, Rather Than Manufacturing Two Wheelers for Four Wheeler Electric Vehicles, Company Invested in Developing Different Electric Buses and Trucks and Other Commercial Heavy Transportation Vehicles, Which Come With Tosa Technology.
TOSA is the Fastest Charging Connection Technology That Helps a Heavy Commercial Vehicle to Work for a Day Long, and Charge the Heavy Battery Within Few Minutes, All the Electric Vehicles of the Ashok Leyland Company are Under Process and Going to Launch Soon.
7. Hero Electric
Hero Automobile is One of the Oldest and Biggest Two Wheeler Sellers in the Market Which is Well Known for His Affordable Bikes, and Hero Electric is a Subsidiary Company Under Hero Automobile.
Hero Electric is One of the Oldest Two Wheeler Vehicle Manufacturing Companies Which Comes With Different Types of Two Wheeler Vehicles Starting From 48000inr With the Most Affordable Electric Bike.
This Company Already Sold More Than 46,260 Units in a Year and Aims to Manufacture Over 1 Million EVs by 2025 to Fulfill the Market Demand.
As an Old Company, It Has Different Electric Scooters and Those Are:-
Hero Electric Nyx Hx
Hero Electric Optima Lx
Hero Electric Flash Lx
Hero Electric Photon Hx
Hero Electric Atria Lx
Velocity
In 2022, This Company Launched Its Premium Two Wheeler Electric Vehicle "Hero Vida" Which Comes With Amazing Technology and Promises to Provide the Highest Range With Battery Swapping Technology With the Best Safety Features.
8. MG Motor
After Tata Motors, the Mg (Morris Garage) Automotive Company Holds the Second Most Selling Electric Vehicle Company With the Market Share of 8.32%. It is a British Automobile Company that Was Started Back in 1924.
With a Price of 20.99 Lakhs, MG Motors Launched It's First Electric Car MG Zs EV, and Entered the Electric Vehicle World. Which Company is Ready to Launch Different Types of Electric Four Wheelers by Understanding the Market Requirements and Increases Price of the Petroleum?
Tata Motors Sales Affordable Electric Vehicle Mg Motors Cost on Selling Premium Electric Vehicles in Between 20-35 Lakh Price Bracket.
Currently, This Company is Working to Launch Different Types of Electric Cars Like Rc-6, 3, and G10 2021-2023. These include 5 Sport Utilities, 2 Sedans, 2 Hatchbacks, and 2 MUVs and Other SUVs as Per the Market Demand.
9. Okinawa Autotech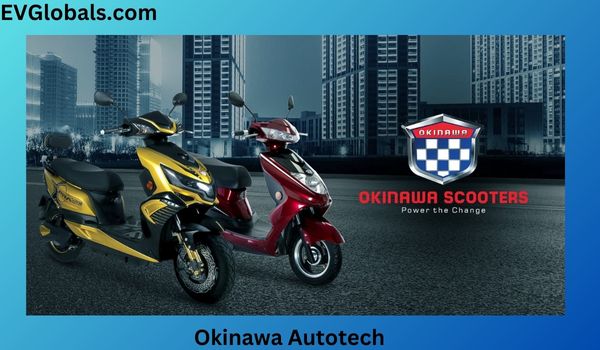 Okinawa is a Gurugram-based Company that Started in 2015 and is Well Known for Its Speed and High Performance Two Wheeler Electric Vehicles. It is the Second Highest Two Wheeler Selling Brand in India in 2023.
It Has Multiple Electric Vehicles and Holds a High Market Share in Two Wheeler EV Market. It Has Different Types of Electric Vehicle From Affordable to the Highest Two Wheeler Electric Vehicles These Are :-
Okinawa Ipraise+
Okinawa Praise pro
Okinawa Okhi-90
Okinawa Lite
Okinawa Dual
The Ola S1 Pro is the Main Competition of This Brand and the Okinawa Sells More Than 29,945 Units of Electric Vehicle in the Last Financial Year.
10. Ampere Electric
A Ratan Tata Backed Company Started in 2008, Used to Sell Vehicles to the Government for Differently-abled People, and After a Few Years of Research and Market Demand, the Ampere Electric Company Launched Its First Electric Vehicle V60.
It is Mostly Famous for Low-powered Vehicles for the Matured and Female Riders and It Has Multiple Electric Vehicle in the Market
Ampere Magnus
Ampere Zeal Ex
Ampere Reo Plus
The Starting Price of the Ampere Electric Vehicle is Rs 45,000inr and It Holds 14% of the Market Share in the Two Wheeler Electric Vehicle Market.
11. TVS Motor Company
TVS is a Well-known Automobile Company in India That Launches Different Types of Popular Vehicles With a High Market Share, the TVS Company is Famous for High Mileage Combustion Engine Two Wheeler Vehicles.
Realizing the Potential of the EV Market in India This Company Launched Its First Electric Scooter IQube in 2020 and With a Good Positive Response in Back, the TVS Company Started Work on Different Two Wheeler Electric Vehicles.
The TVS Company Started IQube Electric Service Which Has 3 Electric Vehicles in the Market
TVS IQube
TVS IQube ST
TVS IQube S
By Keeping the Market Demand, the TVS Company is Getting Ready to Launch Its Different Two Wheeler EVs soon.
12. Revolt Motors
While Most Electric Bicycle Brands Focusing on Electric Two Wheeler Scooter Electric Bike for the Male Riders, to Avoid the Combustion Engine Vehicles and Support the Green Revolution This Company Launched Different Types of Two Wheeler Electric Bikes.
The Revolt Company Launched its First Bike Revolt RV 400 Looks Like a Sports Bike That Comes With Zero Noise Pollution. It is an Electric Bike That Claimed on Paper of 85km/hr Top Speed With a Range of 150km Per Charge.
It Comes With a 3.24kw Removable Battery, That Takes Up to 4-5 Hours for Full Charge From Zero and It Was Launched in the Market at a Price of 1,40,000inr. It is Now Available in Different Metro Cities and in Delhi, Bangalore, Surat, Pune, Kolkata, Mumbai Etc and You Can Get Your First Revolt Bike From a Dealership That Focuses on the Male Segment.
13. Bajaj Auto
Bajaj is One of the Largest Two Wheeler Automobile Companies in the World, Which is Sell Its Two Wheeler Bikes Around the Globe It is Well-known for It Reliable and Most Affordable Bikes.
It is a Most Famous Two Wheeler Scooter Called Bajaj Chetak. It is a Well Known and Widely Sold Scooter in India and the Bajaj Company is All Set to Launch Its Electric Version.
Bajaj Chetak Holds the Soul of Old Bajaj Chetak in the Electric Version and the Company Has Promised to Launched Different Electric Vehicles by Finding the Potential of the Indian EV Market in 2023.
Conclusion
These Are All the Top 10+ Electric Vehicle Manufacturing Companies in India and Many Startups Come to the Front by Finding the Market Potential.
Hopefully, You Will Find All the Best Ev Manufacturing Companies in India Who Continuously Provide Support Along With Best Quality Vehicles to Their Customer for a Long Time.
So if You Are in India and Looking for to Select an Electric Vehicle, Then You Can Go With the Above Brands Which Are Providing Best Electric Vehicles in Two-wheeler and Four-wheeler Vehicles.
If You Are a Investor or Trader Then Also You Can Invest All of These Companies as the Future of Electric Vehicle Market in Both Personal and Commercial Vehicle Will Increase Rapidly.
There is a Culture of E-rickshaw, a Mid Size Commercial Vehicles Also Come to the Front.
These Are Some of the Oldest Automobile Companies and Few Startups, Which Are Growing Rapidly in India. These Companies Understand the Market Demand and Work on Providing Multiple Features With Safety Measures.