To Make Our Vehicles Emission-free and to Make the World Pollution-free the Electric Vehicle Was Introduced Which is Good for Both Sides Like, like for the People Because of the Less Investment and the Low Maintenance Cost.
The Biggest Issue in Any Electric Vehicle is Charging, From Two Wheelers to 4 Wheelers Electric Vehicle, It Takes Up to 4-8 Hours for the Full Charge the Battery, Which is a Major Disadvantage That Stops Riders from Getting their First EV.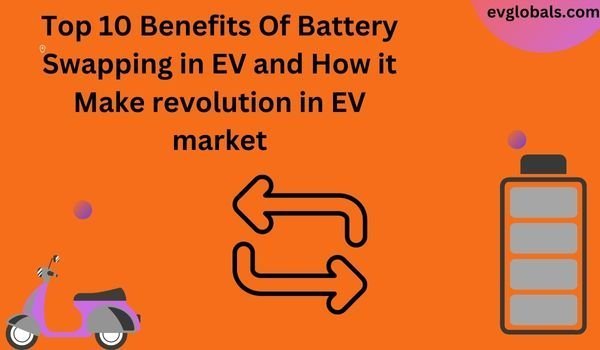 Obviously, There Are Many EV Companies that Are Promised to Install Fast Charging Stations, in High Ways, but It is Under Development Condition and Takes a Long Time and Investment for Installation.
What is Battery Swapping Technology?
In a Fast Charging Station, It Takes Up to 30 Minutes for a Battery From 0 to 80% to Charge, and It is also a Time Taking Process That Limit Electric Vehicle Few Riders Only, Like the Jobbers, Students and Matured People.
Here in This Place, Battery Swapping Takes Place, It is a Simple but Revolutionary Technology, That Can Change the Whole Electric Vehicle Culture and Increase the Go Green Revolution in the Transportation Sector.
Battery Swapping is a Process Where a Set of Full Charged Battery Set in a Box on Highways or the Roadside in Side a Big Charging Box and You Can Exchange Your Discharge with a New One Within a Few Minutes.
It is a Fast, Easy, and Revolutionary Technology That Comes With Multiple Benefits, and Below We Have Listed All the Benefits.
Top 10+ Benefits Of Battery Swapping in Electric Vehicles in 2023
So Below We Have Listed all the Benefits Of Battery Swapping And Also these are These are The Benefits Of Battery Swapping For Electric Vehicle as Well as Both as Connected to Each other.
0 Waiting Time
Range Increment
Convenience
Cost Savings
Rapid Charging
Increased Reliability
Enhanced User Experience
Better Utilization of Resources
Increased Adoption of EVs for All Types of People
Potential for Widespread Adoption
1. 0 Waiting Time
With the Battery Swapping Technology, It Reduces the Charging Time From 4 Hours to Zero, Because You Don't Have to Wait Any Time to Full Charge Your Battery.
With the help of Battery Swapping Technology, You Can Easily Visit Your Nearest Battery Swapping Stations and Exchange Your Battery With a New Fully Charged Battery That Instantly Increase Your Limit From 0 to Certain Distance.
2. Range Increment
The Battery Swapping Technology Instantly Increase the Range of Any Type of Electric Vehicle, So the Driver Need Not Have to Worry About Any Range, They Can Easily Exchange Their Battery With a Fully Charged Battery Within a Minute.
3. Convenience
Quick Charging and Easily Changing the Battery Increase the Convenience of the Electric Vehicle for the Rider Need Not Have to Wait for Long Hours to Charge Their Vehicle, or Need Not Have to Worry About Charging in the Middle of the Road.
4. Cost Savings
The User Need Not Have to Install Any Charging Infrastructure for Their Electric Vehicle in Their Home, They Can Easily Change Their No Charged Battery To a Fully Charged Battery Within a Few Minutes, Which Reduce the Price as Well as Make the Vehicle is More Convenient for Any Type of Riders.
5. Rapid Charging
The Battery Swapping Technology is a Great Option Rather Than Fast Charging Stations, in Fast Charging Station the Rider Has to Wait at Least 30 Minutes for 0 to 80% Charge of the Battery.
But With the Battery Swapping Technology, the Driver Has to Wait Zero Time to Get a New Battery to Cover Any Distance
6. Increased Reliability
Currently, Electric Vehicle Companies Target only a Few Types of People Like, Who Cover Certain Distances on a Regular Basis Like Jobbers and Students but It Cannot Work for Long Riders, or Who Travel Long Distances.
But With the Battery Swapping Technology the Electric Vehicle Companies Can Target Every Type of People and Do Not Have to Wait More Hours to Charge Their Batteries, No Matter at Home or on Road Side.
7. Enhanced User Experience
All Type of Uses and Reliability Makes the Vehicle Perfect, With the Help of Battery Swapping Technology the Electric Vehicle Becomes More Convenient and Ready for Different Type of Riders, Which Can Easily Enhance the User Experience as Well.
8. Better Utilization of Resources
With the Proper Uses and Export Surveillance Battery Utilization Will Increase Day by Day.
With the Battery Swapping Technology, the User Do Not Have to Worry About Any Types Out of Batteries and It Avoid Premature Battery Changes Made by the Riders. So Any Battery Expert Will Use It in a Proper Way Until It Fully Decreases.
9. Increase Adoption For Types of Riders
This Technology Makes the Electric Vehicle More Convenient by Removing Different Issues From the Electric Vehicles by Increasing the Speed and Range of the Electric Vehicle.
This Will Surely Enhance and Attract Different Types of Riders to Look Into Electric Vehicles as They Are New Vehicles in the Near Future.
10. Potential for High Adoption
If the Battery Swapping Technology Works Perfectly in the World, Then This Will Surely Increase the Adoption of Electric Vehicles.
With This Technology, the Price of the Electric Vehicle May Reduce Attract the New Riders and Daily Riders by Removing Boundaries.
There Are Many Electric Scooter Companies Which Are Also Working on Battery Swapping Technology and Launched Their Electric Vehicle With Removable Batteries.
So These Are All the Benefits of Battery Swapping in Electric Vehicles, That Attract, Different Category Riders to Get Their First Electric Vehicle Without Any Hesitation.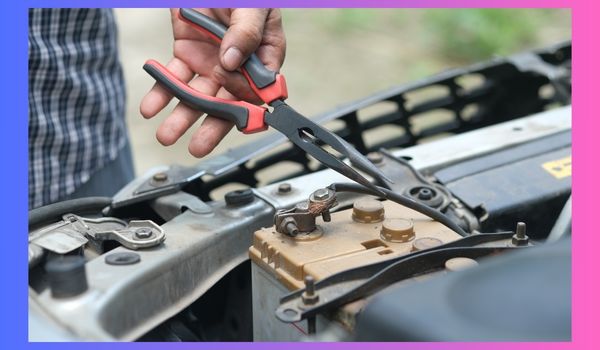 Best Electric Scooter With Battery Swapping Technology in 2023 | Electric Scooter With Removable Battery
Bounce Infinity E1
ivoomi Energy's Jeetx
Simple One
Okinawa I-praise Plus
Hero Vida V1
Raft Indus NX
Pure Epluto 7g Electric Scooter
Hero Optima CX
These Are the Best Electric Bikes and E-Scooters That Comes With Battery Swapping Technology That Comes With Future Proof Technology and Their Brands Promise to Launch Their Fast Charging and Battery Swapping Stations in the Near Future.
Top 10+ Battery Swapping Companies 2023 | EV Battery Swap Company
Many Companies Come to the Front to Develop Battery Swapping Technology, Currently, These Companies Are Working with Different Types of Battery Swapping Stations.
So the Most Popular EV Battery Swapping Companies Are
Sun Mobility
Amara Raja Power Systems
Okaya Power Group
Lithion Power
Voltup
Ola Electric
Tata Electrics
Esmito
Numocity
Chargeup
Race Energy
Batterypool
Charge+zone
All These Companies Are Getting Ready to Launch There Are Different It is Swapping Stations by Starting From Different Metro Cities.
With These Battery Swapping Stations, People Can Swap Their Electric Scooter Batteries, E-rickshaw Batteries, and Other Mid Size Electric Vehicles.
Conclusion
Electronic Science Stand Behind the Technology and We Tried Our Best to Explain It in a Very Simple Method, and Put it in Front of You. All These Are in Developing Condition and at Time You Can Get Your First Electric Vehicle in 2023.
The Future of Electric Vehicles All Over the World is Very Bright and From Personal Vehicles to Commercial Purposes the Demand Will Grow After the Fully Development of Proper Ev Structures and Research.
So From Investing to Starting Any Type of EV Startup Has Great Growth in the Near Future.
For More Information and Updates About Electric Vehicles, You Can Also Check Other Posts on This Site. We Have to Write Many Informative Articles About Electric Vehicles That Help You to Understand or Get Your First Electric Vehicle.