If You Are Looking for Best Electric Scooters in Canada, Then Here is the Ending of Searching for the Best Electric Scooters.
There Are Various Types of Rider With Different Demands According to Their Uses, So to Help All of You We Select Several Electric Scooters From the Market With Different Specs, Budgets, Styles, and Premiumness That Will Fit Everyone.
We Regularly Research on This Market and Many Electric Scooter Brands Come to the Market With Amazing Quality of Products, So to Recommend the Best Electric Scooter, We Spend So Much Time on Riding and Testing Them.
All These Electric Scooters Listed Below Are Perfect for Everyone From School Goes to Them Who Want to Enjoy the Power and Performance of Legendary Electric Scooters.
So Without Wasting Any More Time List Down Your Requirements and Select the Best in Class Product.
After Testing 10+ Electric Scooters for More Than 145 Days and Disqualifying a Few of Them Due to Quality Issues,
TOP 5 Electric Scooters in Canada 2023 | Best E Scooter in Canada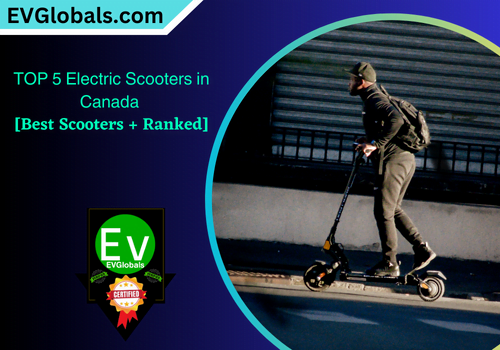 Here Are the Results of the Top 5 Best Electric Scooters in Canada 2023
| | | |
| --- | --- | --- |
| No. | Products | Price List |
| 1 | Tektrendy ES Commute (Best for Commuter) | Check Price |
| 2 | Gotrax Gxl V2 Commuter (Most Affordable) | Check Price |
| 3 | X7 Pro (Extra Performance and Range) | Check Price |
| 4 | Levy (Best Electric Scooter Under $500) | Check Price |
| 5 | Emove Touring (Waterproof and Best for Cruising) | Check Price |
| 6 | Emove Cruiser (Premium Electric Scooter) | Check Price |
Moving Around the City Which One of the Most Lightweight and Convenient Methods of Transportation Provide Another Level of Enjoyness and Comfortable So Choosing One of the Best Electric Scooter Will Make Your Journey More Comfortable, So Below is the List & Review of the Best Electric Scooter in Canada.
Best Electric Scooters in Canada 2023
Tektrendy ES Commute ($699)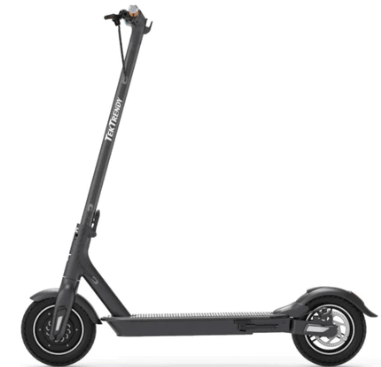 Specification
Speed: 25 Km
Range: 30 Km
Weight: 13.5 Kg
Load: 100kg
Motor: 350w
Tektrendy is One of the Popular Electric Scooter Manufacturers in Canada Where It Promises to Provide Impressive Build Quality in a Light Form.
With a Range of 30km, Tektrendy Es Commute is Specially Designed to Commute Across the City Where You Get Multiple Color Option With Eye-catching Looks.
The Lightweight Design and Easy to Folding Mechanism are Smooth Enough to Carry Anywhere, Along With You Get Customized Ambient Lights, Triple Braking System, Puncture-Free Tires have an Impressive Display.
Why I Like It
As a Tech Guy and Testing It at Night, the Impressive Lights Provide Grade Visibility on the Road Along With All the Advance Features and Smooth Braking Never Fail to Grip Over the Scooter.
Over All, It is a Good Electric Scooter for Commute With an Affordable Price Range in Canada.
Pros
Best for Commute
Stylish and Lightweight Design
10-inch Solid Tubeless Tires
Triple Braking System
Value for Money
IPX4 Water Resistant
Cons
Not for Off-Roading
Deck Width is SmallThe Handlebar
is Little Short
Gotrax Gxl V2 Commuter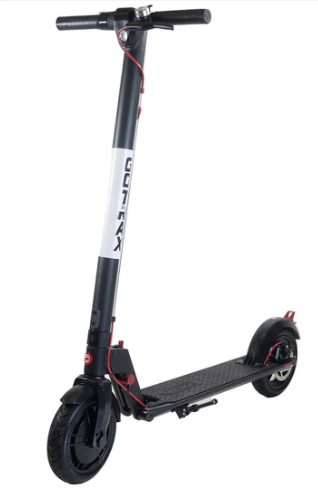 Specification
Speed: 15 Mph
Range: 12 Miles
Weight: 27 Lbs
Load: 250+ Lbs
Motor: 220w
Battery: 36v 5.2ah
If You Are in a Tight Budget and Looking for Daily Commute Electric Scooter Then You Should Check the GXL V2.
It is a Will Build Lightweight Design Electric Scooter With an Impressive Dual Paint Color Where It is Powered by a 250w Motor That is Enough for City Rides.
While Testing It on the Road the LED Headlights, Pneumatic Shock Absorbing Tires and Disc Brake Never Let Fail the Control Over the Scooter.
Why I Love It
Perfect for Students or for Those People to Cover Short Distance Where the Range is Pretty Decent With the Durable Will Quality to Impress Me All the Way With the Affordable Price.
Pros
Slim and Lightweight Build Quality
Best for Beginners
Compact Size
Easy to Fold
Perfect for Short Rides & Commute
Led Headlight
Perfect Disc Brake
Cons
Not for Heavy Riders
Deck Width is Small
Turboant X7 Pro (Editor's Choice)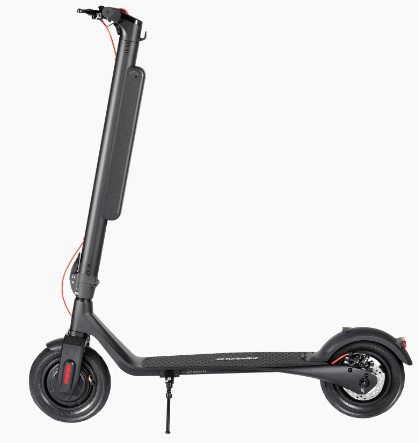 Specification
Speed: 20 Mph
Range: 30 Miles
Weight: 27 Lbs
Load: 275 Lbs
Motor: 350w
Battery: 10 Ah (360 Wh)
It is My First Pick if I Have a Budget of $400, Where It Provides Numerous Features Along With Great Road Stability to Cover Long Rides With Its Detachable Battery.
The X7 Pro is One of My Personal Favorite Electric Scooters Which is Powered by a 350w Brushless Motor That Produces Enough Power to Move Around the City Without Range Issues.
All the Innovative Features Like Easy Battery Swapping, Water Resistant, High Mileage Capacity, and Triple Braking Never Disappoint You With Its Features and Real Life Performance.
It is Packed With 3 Riding Modes, 10 Degree Climbing Capability, and Smooth Cruising Control Made Me the Fan of This Electric Scooter While Testing.
But the Inbuilt Lights Are Bit Low Where You Can Install Lights for Night Rides.
Pros
Best in Class
Dual Battery Mechanism
Extra Range With Detachable Battery
Easy to Fold
Lightweight and Portable
Triple Breaking System
Cons
Not for Off-RoadingThe Headlight
is Not very Bright
Why I Recommend It
From All the Advance Features to Real Life Testing and Excellent Braking This Electric Scooter Engine is Truly the Leader of Range and Perfect for Commute Where It is Queens Multiple Award From the Community.
Levy (Best in Class)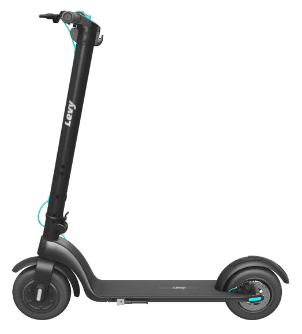 Specification
Speed: 18 Mph
Range: 10 Miles
Weight: 28 Lbs
Load: 275 Lbs
Motor: 350w
Battery: 36 V, 6.4 Ah
A Premium Look Electric Scooter From Levy With Dual Paint Scheme.
It is an Excellent Electric Scooter With a Lightweight Design and Easy to Folding Mechanism Making It Perfect for Daily Commute.
It is Powered By a 350w Motor With 10-Inch Pneumatic Tires for Perfect Grip on the Road and Who is the First Charging, It Takes Only 3 Hours for a Full Charge.
But the Range is Bit Low Where It Covers With the First Charging Mechanism.
Pros
Best for Beginners
Cruise Control
Fast Charging
Lightweight and Slim Design
Impressive Led Headlight
Easy to Fold and Portable
Why I Like It
A Stylish Looking Electric Scooter With Decent Specs Making It Perfect for the City Rides With an Affordable Price Bracket.
Emove Touring (Best For Commute)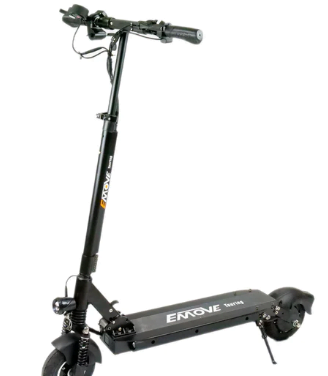 Specification
Speed: 25 Mph
Range: 32 Miles
Weight: 39 Lbs
Load: 308 Lbs
Motor: 500w
Battery: 48v 13ah LG
A Portable and Easy to Fold Mechanism Made the Emove Touring a Light Weight Electric Scooter With Multiple Customization With Aggressive Power.
The Emove Touring is From Reputed Manufacturer Voromotrs, Where Many Popular Electric Scooters Among the Riders Community and It is One of Them.
It is Powered by a 500w Bldc Motor That Produces Enough Power With a Range of 31 Miles on the Canadian Flat Road.
It is Packed With All the Best Features Required for Touring Across the City With Fast Charging, Pneumatic Tires, High Pay Load Capacity, IP54 Waterproof Rating, and Cool Deck Lights Rigs Making It Perfect to Move in Style With the Impressive Road Presence.
Pros
Premium Look and Design
Multi Customization and Color Options
Large Deck
Triple Suspension
Easy to Fold
Impressive Battery Management System
Bright Lights
Ip54 Water Resistance Rating
Cons
Only One Wheel Braking Power Only
Why I Recommend It
Impressive Range, Waterproof Rating, High-Quality Real Life Performance, Led Headlights, Multiple Customization Options From a Reputed Manufacturer, and Testing It for More Than 5 Weeks It Impress Me All the Way to Put the Scooter in This Post.
Emove Cruiser S (Durable)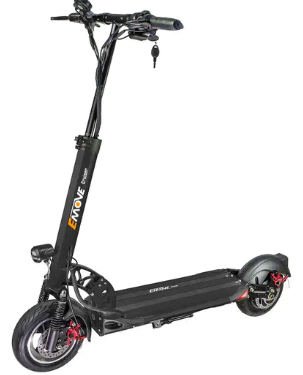 Specification
Speed: 33 Mph
Range: 62 Miles
Weight: 52 Lbs
Load: 352 Lbs
Motor: 1000w
Battery: 52v 30ah LG
To Move Around the City With One of the Most Stylish Electric Scooter From Voromotors, That is Truly Built to Value the Real Meaning of Cruising, the Emove Cruiser S is Powered With a 1000w Rear Motor That Produces a Top Speed of 33 Mph.
It is one of the Best Electric Scooter Available in Canada for Daily Commute on Flat Road Where the Smooth Suspension and the Hydraulic Brakes Provide Proper Control Over the Electric Scooter.
For the Long Rides, You Can Also Attach a Seat for a Sweat Free Ride to Move Around the City Where It Comes With Pneumatic Car Grade Tubeless Tires for Hustle Free Riding Experience.
All the Worthy Features Like Ipx6 Rating, Anti Theft Locking, Colorful LCD Display, and LED Headlights Make It Perfect for Touring With Impressive Power and Performance.
Pros
Excellent Value for Money Product
Smooth Suspension
Self Healing Tires
Responsive Semi Hydraulic Brakes
Seat Attachment Option
Ergonomic Thumb Throttle
Perfect for Heavy Riders
Cons
Low Ground Clearance
Brakes Could Be Better
Why I Recommend It
With the High Pay Load Capacity and Stylish Appearance, It is Always Ready to Fulfill All Your Need Where You Get the Powerful Motor, Disc Brake, Multi-customization Options.
So if You Do Not Have an Issue with Money and Looking for Best Cruising Electric Scooter in Canada Then You Can Definitely Check out the Emove Cruiser S.
Electric Scooter Tips for Riding in the Winter or Snow | E Scooter in the Rain in Canada
Riding an Electric Scooter in Different Cities in Canada is Sometimes a Bit Tricky Because of the Bad Weather Conditions Where You Have to Face Snow or Rain.
So We Choose the Best Waterproof/ Water Resistant Electric Scooters to Avoid Technical Issues. Along With We Have Also Chosen the Best Tyres That Will Never Fail to Provide Better Grip to the Rider on Road.
But Makes You Follow a Few Steps to Avoid Multiple Issues in Snow Ride:-
By Following the Steps, You Can Make Your Electric Scooter More Secure and Provide Long Life for Better Mileage and Performance
Are Electric Scooters Legal in Canada?
Yes, Electric Scooters Are Legal in Canada Where You Can Easily on an Electric Scooter, for the Laws Are Similar to Traditional Bikes Where It Require No License.
Which Canadian Cities Have Electric Scooters?
Every City in Canada Has Electric Scooters but Calgary is One of the Major Canadian cities With the Largest Number of Electric Scooters.
Can I Drive a Scooter in Canada Without a License?
Yes You Can, if You Have the Full Privilege of a Class 5 or 7 Passenger Vehicle License Then You Can Ride Any Electric Scooter Where a Motorcycle License is Not Required, So Follow All the Traffic Rules and Safety Guides for Healthy Travel.
What is the Speed Limit on Electric Scooters in Ontario?
It is Limited to 32 Km/h for the Electric Scooter, Where E-scooters With Over 500 W Output Are Not Allowed in in Most Parts of Canada.
My Final Thoughts
Getting an Electric Scooter in Canada for Personal Transportation Will Help you Take a Step Towards a Green Revolution That Comes With Multiple Benefits for Yourself and for the Environment.
So Choosing From the Best Electric Scooter in Canada, which Holds Multiple Opportunities for Fun Rides and Daily Commute is a Good Idea for You Can Go to the Affordable Budget Tektrendy Es Commute or Emove Cruiser for Maximum Power, Performance, and Range.
By Following All the Laws and the Traffic Rules in Canada Set by the Government for the Electric Scooter Along With the Proper Safety Riding Gears Make Your Journey Comfortable.