The Growth of Electric Scooter is Very High Nowadays and Here in This Post, We Have Covered the Top 10+ Best Electric Scooters in India, Which Comes With Multiple Features Like Range, Speed, Durability, Safety, and Other Features.
So if You Are Interested in Finding the Best Electric Scooter in 2023 for Yourself, Then We Will Try Our Best to Clear All Your Doubts and Help You to Find the Best Electric Vehicle for Yourself With Your Budget as an End Result.
In This Post, You Will Also Help to Find, How to Choose the Best Electric Vehicle in 2023 as Per the Requirement.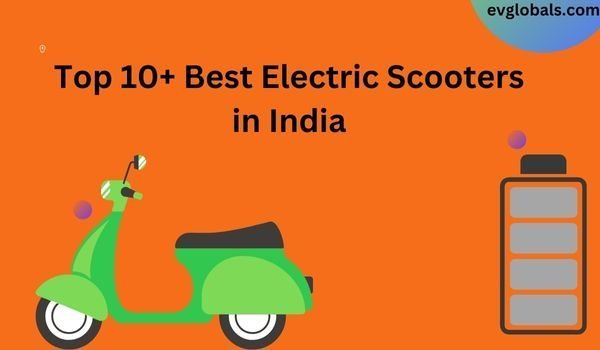 As We All Know the Multiple Benefits of Electric Vehicles, and How It Changing Travelling Business and Personal Travel Globally, in the Recent Past as the Growing of Price of Crude Oil and With Demand, There Are Many Startups and Vehicle Manufacturing Come With Different With Multiple Additional Features.
Major Benefits of Electric Vehicles in 2023
High Range
Eco Friendly
Low Running Cost
Low Maintenance Cost
Zero Emissions
Easy to Drive and Charge
There is a Huge Number of 356+ EV Manufacturers in India, but Most of Them Are Rebranded, and Only a Few Companies Out There Are, Who Really Create the Best Electric Vehicles as Per the Customer's Need From the Ground.
There Are Only a Few Major or Leading Electric Vehicle Manufacturing Companies in India and Here in This Post, We Have Selected the Best Vehicles From Those Companies That Will Fulfill the Requirements of the User.
Top 10+ Best Electric Scooters in India 2023
With Features Like Range, Speed, Safety, and Durability We Have Also Focused on the Brand Value and the After Sales Service They Provide and Choose the Best Out There.
So Here Are the Top 10 Best Scooters From the Top 10 Best Manufacturing Companies in India
Ather Energy (450 & 450X)
Ola Electric (S1, S1 Pro)
Hero Electric Optima
Bajaj Chetak
Hero Vida V1
TVS IQube ST
Bounce Infinity E1
Okinawa Okhi 90
1. Ather Energy 450 & 450X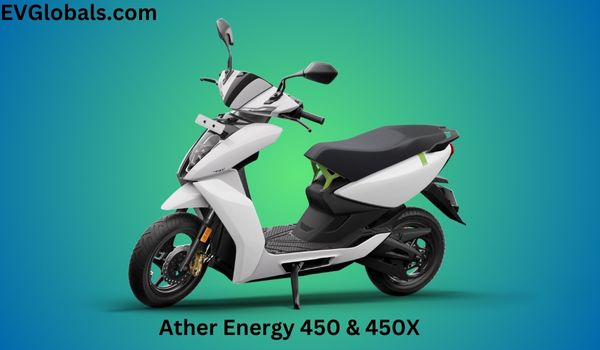 Energy is One of the Topmost Two Wheeler Electric Scooter Seller in India, It is Widely Famous for Its Elegant Design and High Mileage on a Single Charge, the Ather Energy Company Launched a Different Type of Two Wheeler Electric Scooter and Ather Energy 450 X is One of Them.
It Comes With a Powerful Electric Motor That Can Produce 8.7bhp Power, With a Range of 146 Km on a Single Charge, This Copy Provides a Top Speed of 90 Km Per Hour and a Lithium-ion Battery Inside, It Takes Up to 5 Hours for 0 to 100% Charge.
It is Available in 6 Different Colors, the Price of This Electric Sooty is ₹1,58,462inr
2. Ola Electric (S1, S1 Pro)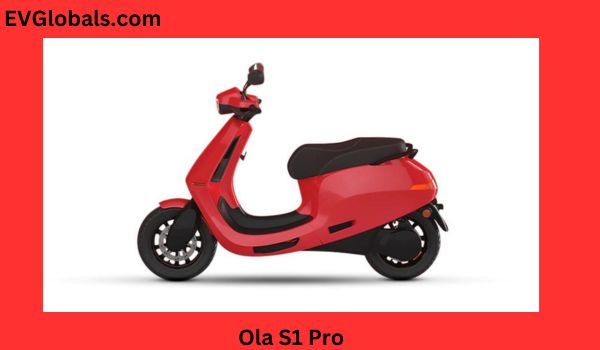 Ola Electric is One of the Biggest Electric Two Wheeler Manufacturing Companies in India That Comes With a Stylish Design and Unique Features. In the Initial Stage, the Electric Launched Its Two Electric Vehicle Ola S1 and S1 Pro.
Both the Scooters Are the Same but a Few Features in the Ola S1 are Locked. The Ola S1 is Priced at INR 99,999 While the S1 Pro Costs INR 1,29,999.
It Provides a Range of Up to 120 Km to 170 Km on a Single Charge With a Top Speed of 90 Km to 115 Km, which Makes This Two Wheeler Electric Bike One of the Fastest Electric Scooter as Compared to its Competitors.
It Comes With a 22.98 KWh and a 3.97 KWh Lithium-ion Phone Removable Battery That Takes Up to 4 to 6 Hours for 100% Charge.
3. Hero Electric Optima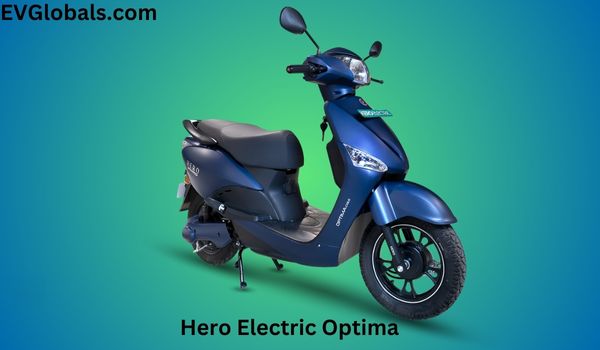 Hero Electric is the Subsidiary Company of the Hero Automobile Which is India's Biggest Two Wheeler Seller, That Increases the Trust of the Company. Hero Electric is One of the Oldest You Manufacturing Companies in India That Comes With Multiple Electric Vehicle From the Affordable to High Price Range Segment.
Hero Electric Optima is One of Their Best Electric Scooter That Comes With Multiple Features, It Started At Rs 77,490 and Provide Immersive Features in This Price Range.
It Comes With a Removable 51.2v, 30ah Lithium Ion Battery Pack and Takes Up to 4-5 Hours for a Complete Charge of the Battery. It is Powered by a 550w BLDC Hub Motor, That Produces 1.2kw of Power.
It is the Best Electric Scooter From Hero Electric That Provides Up to 140 Km/charge
4. Bajaj Chetak
Bajaj is One of the Oldest and Most Popular Two Wheeler Electric Vehicle Company That Sell Its Two Wheeler Bikes Around the World, It Has an Iconic Scooter Called Bajaj Chetak and This Time the Bajaj Company Launched an Electric Version With Multiple Features in It.
The Bajaj Chetak Comes With a Price of Rs 1,41,400inr, Which is One of the Stylish and Iconic Weatherproof Electric vehicles. It Comes With a 50.4 V/60.4 Ah Lithium-ion Battery That Takes Up to 4-5 Hours for 100% Charge.
It Comes With a BLDC Motor That Produces a High Power of 4.08kw and 16nm Maximum Torque.
It Claims to Give a Range of 95 Km on a Single Charge With a Top Speed of 63 KMPH, Which is a Bit Low Compared to the Other Competitors, but Its Looks and Features Really Make the Electric Scooter Stand out from Others.
5. Hero Vida V1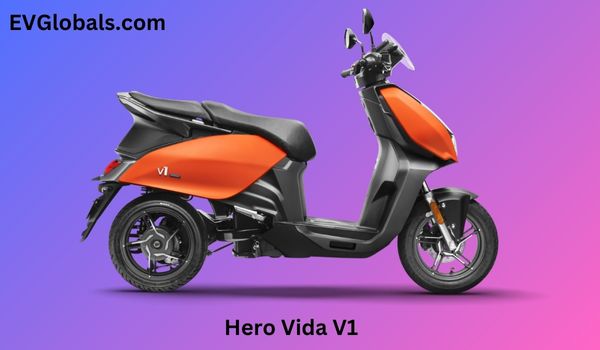 Hero Vida V1 is Another Line Up of the Premium Electric Vehicle Segment in the Hero MotoCorp. Vidya is the Sub Brand of the Hero Automobile and It Promises to Launch Different Types of Premium Electric Vehicles in India to Compete with the Competitors.
Hero Vida V1 is One of the Futuristic and Most Stylish-Looking Electric Vehicles From Hero Vida. This Company Launched Its Two Products at the Same Time One is Hero Vida V1 Plus and Vida V1 Pro.
The Ex-showroom Price of Hero Vida V1 Plus is Rs 1,28,000, While the Vida V1 Pro is Rs 1,39,000 Respectively and You Can Reserve Your Vida V1 at Rs 2,499.
It Comes With a Dual Tone Mate Color Finish of Orange and Black That Makes the Electric Scooter More Stunning and Beautiful.
It Comes With a Lithium Battery of 3.94 KWh That Takes Up to 6 Hours for a Full Charge. It Claims Up to 165KM IDC Range on a Single Charge With a Top Speed of 80 KMPH.
6. TVS IQube ST
TVS is One of the Most Popular Two Wheeler Bike Manufacturing Companies Which is Well Known for its Most Affordable Bikes That Come With Higher Range Capacity. The TVS Company Launched Its First Electric Scooter TVS IQube Electric.
The Starting Price of the TVS IQube is Rs 99,130 and for the S Variant, It Goes Rs 1,12,230 inr. It Comes With a 4.4kw Peak Power Electric Hub Motor, That Produces 140nm Torque. It Provides a Top Speed of 82 KMPH With 145 Km on a Single Charge.
It Comes With a 4.56 KWh Lithium Ion Battery Pack That Takes Up to 4-6 Hours for a Complete Charge. With an Elegant Design, It Provides Multiple Safety Features, IP Ratings, USB Port, Navigation, and Many More
7. Bounce Infinity E1
Bounce Infinity is One of the Best Two Wheeler Selling Company That Comes With Battery Swapping Technology. This Company Launched Its One of the Best Two Wheeler Electric Vehicle Bounce Infinity E1 With Multiple Features.
This Electric Scooter Comes With Two variants One With a Battery of Price Rs 68,999inr and one Without a Battery of Rs 36,099. It Has a Top Speed of 65 KMPH With a Mileage of 85 KM/Charge. It Comes With a Brushless DC Hub Motor That Produces 83nm Power.
It Comes With a 39ah Removable Lithium-ion Battery Pack, That Takes Up to 4-5 Hours for 100% Charge or You Can Use the Battery Swapping Option to Charge With No Time.
8. Okinawa Okhi 90
Okinawa is a Gurugram-based Company that Started a Startup in India, That Comes With Multiple Electric Two Wheeler Vehicles That Come With Immersive Features That Attract Customers.
Okinawa Okhi 90 is One of the Best Two Wheeler Electric Vehicles From the Okinawa Company That Comes With a Starting Price Tag of Rs 1,21,866 Inr. It Offers Fast Charging That Takes Only One Hour From 0-80% of Charge, Which is a Great Feature.
It Comes With a 3.6 KWh Lithium-ion Battery That Gives 160 Km Rage on Full Charge With a Top Speed of 80-90 KMPH, the Okinawa Okhi 90 Comes With a Dual-Disc Brake at Both End With Massive Allow Wheel and It Comes With 4 Different Colors Like Blue, Deep Red, White, and Black.
Government Subsidy in Different States | Govt. Support For The EV Riders in 2023
Electric Vehicle Are the Future of Modern Transportation and With the Multiple Features That Helps and Reduce Different Issues like Noise Pollution, Air Pollution, Reduce Emission of Carbon Footprint, They Put a Step Forward Toward a Green Revolution in the Transportation Sector, the Government is Also Promoting the Easy Culture.
State Government to Central Government Is Providing Different Types of Subsidies to Encourage People to Get Their First Electric Vehicle and Provide Monetary Incentives for Both Two Wheelers and Four Wheelers.
Also to Promote the Culture, Many Ministers as well including the Transportation Minister, Home Minister, and Honorable Prime Minister Narendra Modi is Also Visited the Place and Launched the Vehicle From Himself.
F&Q
So Here are The Answers of Top 3 Most Asked Questions When You Check an Electric Scooter in 2023.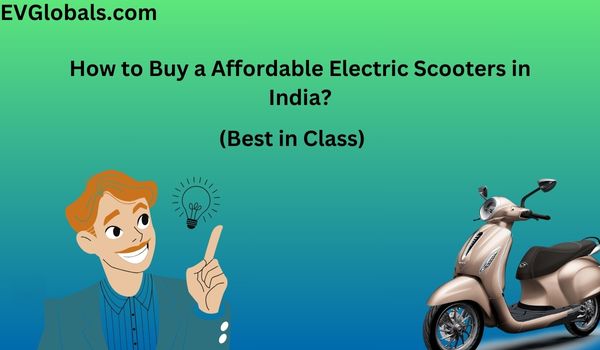 Q1. How to Buy Electric Scooters in India? [Step by Step Guide 2023]
There Are Many Electric Vehicles Around the Market and You Find Different Types of Electric Vehicles That Target Different Customers if You Are Looking for a Best Electric Vehicle Then You Have to Go With the Below Steps to Get Your First Electric Vehicle as well as the Best Electric Vehicle Under Your Budget in 2023.
1. Find Requirements
First of All, You Have to Find All the Requirements Which Are You Are Looking for in an Electric Vehicle Like Range, power, USB Charging, Battery, Safety Features, and Other Requirements.
2. Set a Budget
After Finding Your Requirement You Have to Find and Budget for Your Electric Vehicle as Well as Choose Whether It is a Two Wheeler or Four Wheel.
3. Find the Best Electric Scooters in the Budget
Find the Best Electric Vehicles Around Your Place or You Can Choose Only the Best Electric Vehicles Like Ola, Ather Energy and
4. Nearby Availability
After Finding the Best Electric Vehicle, Find the Nearby Availability of the Electric Vehicle and Take the Test Drive if Possible.
Check the Reviews- Check All the Reviews of the Electric Vehicle That You Select. You Can Take the Help of Other People Who Purchase the Vehicle and Use the Internet as Well From the Dealership.
5. After Sales Services
Aftersales Service is a Very Important Thing, Which is Very Important as s Are in the Initial Stage of Launching.
While Choosing Any Electric Vehicle You Have to Keep These 5 Steps in Mind and This will Help you to Find the Best Electric Scooter Under The Budget with Best in Class Features and Comfortability.
Q2. Is It Good to Buy in 2023?
As EV is Not the Perfect Solution for the Future, Due to a Few Drawbacks of Electric Vehicles, but Right Now It is the Best Solution and the Best Alternative to Petrol Vehicles.
The Price of Crude Ole is Increasing Day by Day and the Price of 1 Km Cost More Than 5-7 Rupees While Any Takes Less Than 1 Rupees for 1 KM and You Don't Have to Go Anywhere to Refuel Your Vehicle, You Can Simply Charge It From You Home Electricity.
Q3. Who Should Not Buy an Electric Vehicle?
Of Course, Electric Vehicle is Not for Everyone Right Now.
Now You Might Be Thinking, What is the Problem?
So the Major Problem in Electric Vehicles is the Battery, of Course, Most of Electric Vehicle Comes With a Lithium Ion Battery Which is Really Providing Good Quality as Compared to Acid Batteries, While Acid Battery Decreases in One Year, But Lithium-Ion Battery Takes 3 to 4 Years for a Complete Drain and You Have to Change the Battery and Install a New One.
If You Are a Rider Who Occasionally Ride a Bike, or Has to Travel a Distance of 30 to 40 KM a Day, Then You Cannot Go for an Electric Vehicle as You Get a Cheaper Price With Petrol Vehicle are You Have to Change the Battery of an Electric Vehicle After 3 Years and the Cost of Any Lithium Ion Battery is From 25-40K INR.
So It is a Simple Calculation and if You Are Searching for More Than You Can Visit Our Other Posts on the Disadvantage of Electric vehicles and Why It is Not for everyone.
Conclusion
So This is the Complete Detailed Post on the Best Electric Scooters, and This is the Post Where You Will Find All Your Queries on the Best Electric Scooters in India 2023, How to Choose a Best Electric Vehicle Under a Budget, Who Should Go With an and Who Should Not and Other Questions.
We Try Our Best to Provide You with All the Answers According to Your Questions Along With the Best Indian Electric Scooters That You Can Choose as Your First Electric Vehicle in 2023.
Hopefully You Like This Post, Where We Try Our Best to Solve All Your Queries and Put All the Results of the Best and Most Selling Electric Scooters in India.
if You Are Looking for More Information About Any Other Electric Vehicle Then, Visit Other Posts, We Have Added All the Essential Information About Modern Culture.