So You Have a Budget of $2000 and Searching for the Best E Bike Under Your Budget, Then You Are at the Right Place, and Here is the Ending of Your Search.
With the Uses and Real Life Testing of Different Best Electric Bike on Different Roads, Hill, and Beach Areas, on Both Day and at Night.
Finally, I Am Putting the Best According to the Price.
Here I Choose Aventon Level.2 is the Best Electric Bike With Impressive Performance That Definitely Justifies Its Price and Ride1up 700 Series the Premium Electric Scooter With Aggressive Power and Smooth Riding.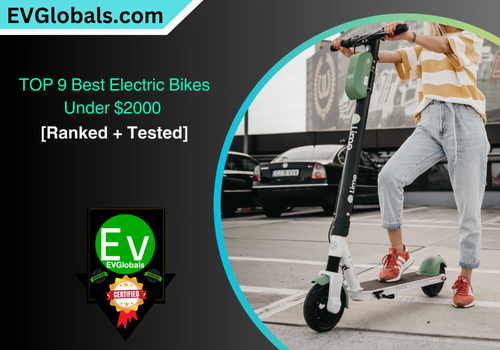 Best Electric Bikes Under $2000 | E-Bikes in $2000
Aventon Level.2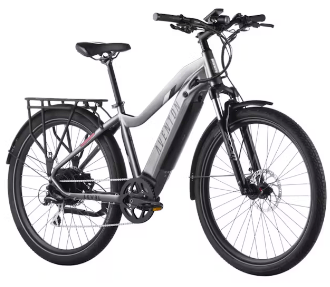 Specification
The Price, Build Quality, Design Language, and Advance Specification Provide the First Position at the Aventon Level.2 After Testing It for More Than 14 Days.
It is a Great Bike That Impresses Me and My Team All the Way With All the Advanced Features and Smooth Riding Experience on Different Roads, Mountains, and Beach Areas.
It is Packed With Multiple Customization With a Max Speed of 28 Miles With Pedal Assist and up to 60 Miles of Range Which is Enough for a Daily Commute.
It Comes With 2 Years of Warranty, App Control, an Impressive LED Light, and a Navigational Display on the Middle of the Handlebar is Quite Impressive.
Pros
Value for Money
Smooth Power & Comfortable Ride
LCD Display & LED Lights
Durable Built Quality
Enough Power & Torque
Best for Daily Commute & Little Off-Roading
Cons
Lights Could Be Better
More Gears Would Be Great for top-Speed
Why It is in the First Position
The Aventon Level 2 is a Great E-Bike With All the Features That Are Required for a Smooth Ride Along With the Best Range, Performance, and Stylish Build Making It a Perfect Daily Commute Bike Under $2000.
Juiced Ripcurrent S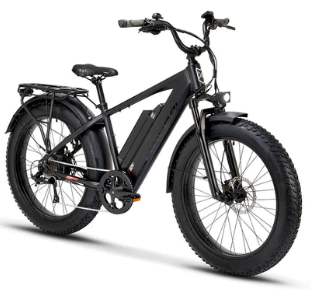 Specification
If Your Primary Focus is on Performance, Then Juiced Ripcurrent S is Perfect for You at This Price.
It is Powered With a 1000 Watt Motor and 52-volt Battery, Which Are Above From Others in This Category, and Produces High Power and Performance on Any Road.
With the Range of 70 Miles in Pedal Assist Mode, the Max Speed is 28 Miles Which is Good in the Race Mode. The Design Language of This Bike is Very Impressive With the Fat Tires and Their Multiple Customization.
While Riding It on Different Roads the Smooth Front Air Suspension Work Pretty Well With the Mechanical Disc Brake Price a Good Control on the Bike.
Pros
Aggressive Power With the 1000-Watt Motor
Suspension and Braking Are Really Smooth
Multiple Specs According to the Price
Multi Customization Available
9-Speed Pedal Driveline
Lightweight and Durable Build
Best for Both Off Road & Flat Road
Cons
Bike is Heavy
External Battery (Not Integrated)
My Final Impression
If You Are a Performance Lover, Then Juiced Ripcurrent S is a Good Option for You Where You Get a High Range, Powerful Motor, Large Size Battery, Thumb Throttle, and Many Others that Will Help to Cover Any Milestones.
Co-op Cycles Cty E1.1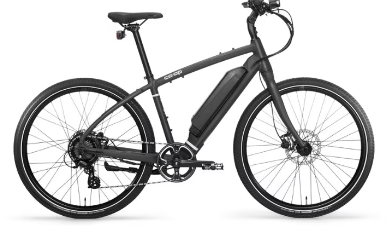 Specification
A Unique and Innovative Design Along With the Lightweight Build Quality With the Affordable Price Range Make It a Perfect Combination of Power and Performance.
Those Guys Who Looking for the Best Daily Commute Electric Bike, Then This is the Value for Money Product for You Where You Get a Top Speed of 20mph With 40 Nm Torque From the 250watt Motor.
While Testing It on US Roads, It Provides Enough Grip With the Smooth Riding With Proper Control.
It is Packed With Dual Mechanical Disc Brakes, Infotainment Lcd Display, Front and Rear Dual Led Light, That Make It a Perfect E Bike With a Budget of $1000.
Pros
Durable Build Quality
Best for Daily Commute
Stylish Design
Smooth Breaking and Suspension
Multiple Advance Features
My Final Thought
My Initial Impression Was Shocking as It is Packed With Many More Features Compared to the Price, and the Impressive Reason Language and Real-life Testing Helped Me to Suggest It to Those Who Have a Tight Budget of $1000.
Ride1up Prodigy XC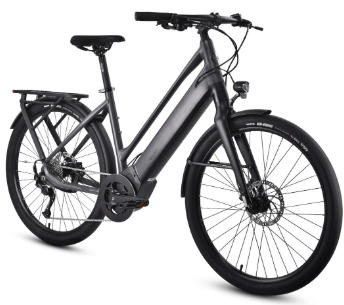 Specification
It is a Premium Segment Electric Bike and My Initial Impression Was Cool When I Check Its Mate Color. It is One of the Most Affordable Mid-drive Electric Mountain Bikes With Many Features.
It is Packed With Hydraulic Brakes, Air Sprung Front Fork, Maxxis Trail Tires, a Lightweight Design, and Impressive Lights, After Testing It on Real Life It Provide a Max Speed of 28mph, and the Range is a Bit Low of 30 to 50 Miles.
It Comes With Multiple Customization and 3 Variance for Different Riders From Daily Commuter to Mountain Riders.
The Riding Position is Comfortable Enough and Provides Enough Grip With Proper Control with the Help of a Dual Hydraulic Brake.
So if You Are a Mountain Bike Lover Then Ride1up Prodigy Xc is a Good Choice in This Price Range.
Pros
Powerful and Aggressive Acceleration
Stylish Design With Unique Colors
Durable Build Quality
Enjoyable Ride on Off-Road
In Built Mountain Tires
Smooth Ride
Cons
The Range is Less According to the Price
Headlight Can't Be Turned Off
Charge City Electric Bike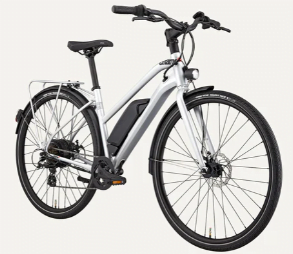 Specification
For the Daily Commuters, the Charge City Electric Bike is Only Focused for You With the Luggage Carrier. It is a Lightweight Electric Bike, That Makes It Easy to Transport and Provides a Comfortable Riding Experience.
It is Powered by 250-watt Motor and a 7-speed Shimano Altus Driveline That Produces Enough Power While Testing It on the Road by Me and My Team for Several Days. The Hydraulic Brakes and Smooth Suspension Works Really Well.
For Every City Rider who Wants to Eliminate the Daily Traffic and Reach Their Destination on Time Then Charge City Electric Bike is a Good Option for You That Have Enough Power With Multiple Advance Features for Perfect Ride.
Pros
Lightweight and Durable
Best for City Rides
Easy to Control
Smooth & Comfortable Riding
Unique Look and Dual Seats
Cons
The Battery is Not Integrated
Himiway Cruiser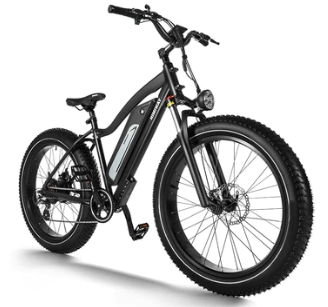 Specification
Ok With the Knowledge of the Assembly Process, I Got This Massive Tire Electric Bike From Himiway. It is a Beast Looking Electric Bike That Impresses Others With Its Road Presence.
It is Available With Multiple Customization That Makes It Perfect for All Terrains. It is a Perfect Cruiser That Promises to Provide All the Comfort of Riding by Removing All the Issues on Any Road.
It is Powered With a 48v 17.5ah Samsung 750w Geared Hub Motor, That Produces Enough Power to Make the Ride Enjoyable and the Best Feature is a 350lb Payload Capacity.
While Discussing About the Technical Specifications It Comes With Fast Charging, Large-size Battery, USB Charging, LCD Display, Luminous Light Setup That Makes the Bike Complete.
Pros
Maximum Weight Capacity of 350 Lb
Powerful 750-Watt Bafang Hub Motor
High-Quality Samsung Battery
Comfortable Riding Position
Enough Power for Hill Climbing
Shimano Altus Rear Derailleur
Best for Heavy Riders
Mechanical Dual Disc Breaks
Cons
Need Assembly Skills
No Integrated Battery
Higher Gears Required
My Overall Impression
So if You Are Looking for a Mountain Bike or Fat Bike That Produce Massive Power and Performance Then Himiway Cruiser Helps to Learn the Real Value of Cruising.
Charge XC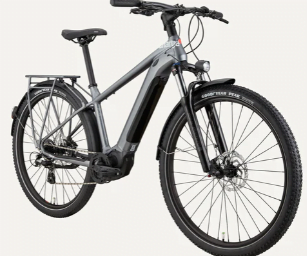 Specification
XC Electric Bike is a Segment Electric Bike That Provides a Top Speed of 20mph and is Always Ready Off-roading, So I Took It to Different Road Conditions, Hills, and Beach to Check its Durability and Stability.
Really It is a Light Weight Electric Bike With Impressive Power and Compact Design Language That Makes It Really Impressive.
When It Comes to Technical Specifications Then This Bike is Packed With a Front and Rear Led Setup, Infotainment LCD Display, Hydraulic Brakes, and Others.
Pros
Great for Off-Road
Best for Heavy Riders
Mechanical Dual Disc Breaks
Multi-customization Options
Mountain Bike Tires
Folding Handlebar and Pedals
Cons
No Throttle Only Mode
Spring Quality Would Be Better
My Final Thoughts
So if You Are Looking for a Daily Commuter and Off-Roader Electric Bike in One, Then Xc Electric Bike is an Attraction for You With Its Multiple Capabilities.
Rei Co-op Cycles Cty E2.1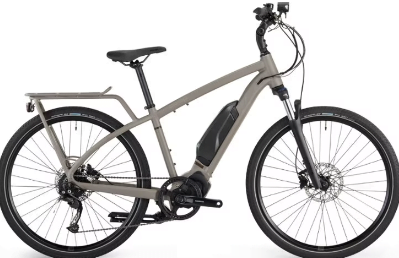 Specification
From a Reputed Manufacturer Rei, the Co-op Cycles Cty E2.1 is a Perfect Commuter Bike With Good Performance.
It is a Semi Light Weight Electric Bike With a Simple Look, While Testing It on the Road the Shimano 9 Gears Are Really Smooth and the Hydraulic Brakes Provide Proper Control on the Bike.
It is Packed With a 250w Hub Motor That Produces a Top Speed of 20mph Where You Get LED Light Setups, a Suspension Lock, Height Adjust, a Small LCD Display, and Waterproofing.
Overall is a Good Electric Bike With a Decent Price, Which is Perfect for Daily Commute With Decent Performance According to the Price.
Pros
Great Gear and Motor Positioning
Simple & Clean Design
Shimano Components
Smooth Riding Position
Multi Customization Available
Great Range of 50mph
Cons
No Throttle Control
Simple Design is Not Attractive (Sometimes)
No Extra Button for Lights
Ride1up 700 Series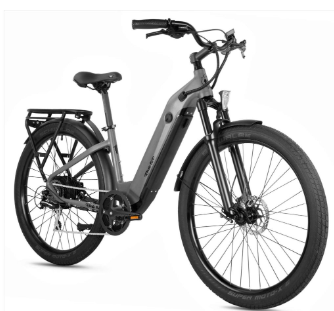 Specification
It is Quite Impressive That the Ride1up 700 Series Electric Bike Provides According to Its Price Where You Get All the Upgraded Components From Its Previous Version.
It Comes With an Integrated Battery, Fenders, Lights, Mate Color Design, Hydraulic Brakes, a Color LCD Display, and Many Advanced Features.
It Comes With a Simple Design Language With a Powerful 750w Hub Motor for Extra Performance Along With a Max Speed of 28 Mph. The 9 Levels of Pedal Assist Can Be Customized According to the Rider and Modes of Ride.
The E 27.5 Inch Wheels Along With the 100mm Travel Fork Provide a Compatible and Enjoyable Ride on Any Rough Streets With a Good Quality Seat.
Specially Recommendation for Those Who Looking for a Perfect Daily Commute Electric Bike With a Power Packed Performance in the Body With Unique Design and Advanced Features, Then the 700 Series Bikes is a Matter of Appreciation.
Pros
Durable Frame
Mechanical Disc Brake
Smooth Riding
Powerful Samsung Battery
Multi-customization Available
Powerful and Enjoyable to Ride
Cons
Throttle on the Left Handlebar
Straight Handle Would Be Good
Electric Bike Guide Under $2000
Due to the Rapid Change and Demand for Electric Vehicles, There Are Different Types of Electric Bikes Are Coming to the Market With Multiples Specs, for the Brand Promises to Provide the Best Quality at an Affordable Price.
But Sometimes These Promises Are Fake, They Use Low-Quality Raw Materials and Motors That Fail to Provide Maximum Power Output, So Choosing From Real Life Testing or From a Reputable Manufacturer Will Help You to Get the Best Electric Bike.
If You Are Searching for the Best Electric Bike Under $2000, Then You Can Check the Below Points to Find the Best Quality Electric Bike for Yourself
On the Above Steps Will Definitely Help You to Find a Desirable Electric Bike According to Your Needs and Budget That Will Last Long and Provide an Immersive Quality and Riding Experience.
How Much Should a Good Ebike Cost?
From $700 to $1000 There Are Many Good Ebikes for Daily Commute and for Off-Roading Investing $1300 to $3000 on Ebikes and on the Parts is a Great Idea.
What is the Best Electric Bike for an Elderly Person?
Aventon Level.2 is the Best Electric Bike for Elderly Persons At an Affordable Budget for You. Get All the Advance Features and Safety for a Smooth Riding Experience with This E-bike.
What is the Lifespan of an Electric Bike?
An Electric Bike is the Same as a Combustion Bike and It Will Last as Like a Normal Bike Where It Needs to Replace the Battery of an E-Bike Within 3 Years or 10000 T0 30000 Miles.
Which is the Most Wanted Electric Bike?
Go With Himiway Cruiser, From a Comfortable Ride to Impressive Design Language, This Bike Will Never Disappoint You That Makes It a Perfect Electric Bike At Affordable Price.
My Final Thoughts
Day by Day Electric Bikes Are Getting More Convenient Due to their Multiple Advantages for Both the Environment and the Owner Where They Produce less Emission Than the Combustion Engine and Make Global Transportation Clean.
After Testing Multiple Electric Bikes Under $2000, I Have Eliminated a Few of Them and Then Put the Best Electric Bikes in Front of You With Real Life Testing, Specs, Pros, and Cons, Which Will Help You to Make Your Decision Clear.
Let Me Sum Up Again Where I Find Aventon Level.2 is an Affordable All Rounder and Ride1up 700 Series is the Premium Electric Bike With Advance Features in Real Life Testing.
If You Still Have Any Doubts and Looking for Personal Consultancy or Advice Then You Can Directly Mail Me and for More Information About Electric Vehicles, Then Visit Other Posts on This Site.