In All of My Tutorials and Guides, I Always Add the After-Sales Service as It is One of the Most Important Parts of the Electric Scooter or Any Mechanical or Technical Device.
No Technical or Mechanical Device Will Work Forever, in Some Point of Life It Requires Maintenance and Repairing to Work Smoothly.
So It is Always Important to Check the Preparing Options of Your Electric Scooters. So if You Are Looking for Different Repairing Options Then Don't Worry There Are Many Ways That I Find Out Which You Can Take in Use if Your Electric Scooter Requires Repairing.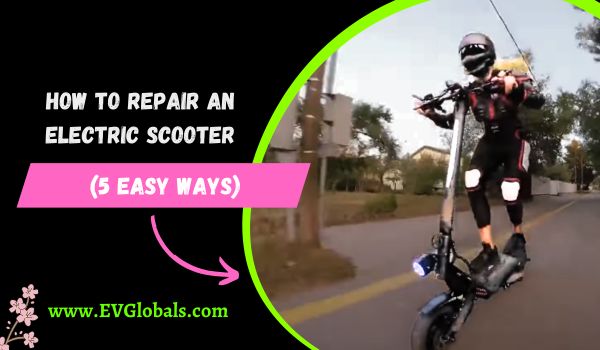 How to Repair an Electric Scooter (Complete Guide) How to fix an electric scooter
There Are Many Steps That You Can Follow to Repair Your Electric Scooter Easily and Smoothly and Below Are Some of the Best Methods That You Can Take in Use to Repair Your Scooter Easily
Self Repairing
Return to Manufacturer
Scooter-sharing Mechanics
PEV Repair Shops
Bike Repair Shops
Self Repairing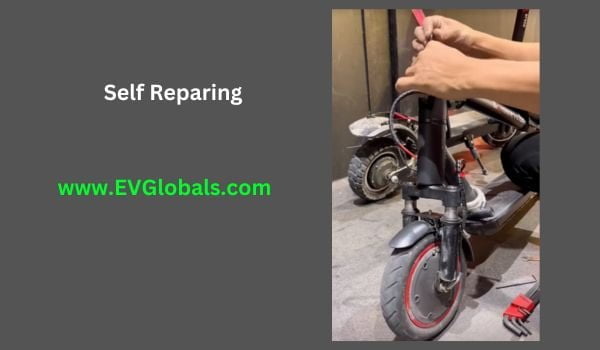 After a Few Days of Using the Electric Scooter, You Will Get Acquainted With the Electric Scooter Where You Will Learn the Basic Features and Components of Your Electric Scooter. This Can Help You to Self Repair Your Electric Scooter.
So if You Find Issues in the Initial Stage Then Quick Fix Can Help You Rather Than Waiting for a Long Time Which May Cause Damage to Other Parts and Make the Scooter Out of Control.
On the Internet, There Are Many Tutorials and Troubleshooting Posts Regarding Different Electric Scooter and I Am Pretty Sure That There are Also About Your Scooter on the Internet.
So With Basic Knowledge, You Can Check the Tutorial Videos and Follow the Steps to Repair Your Electric Scooter by Following the Instructions and Reading the Service Manual.
Return to Manufacturer
Most of the Reputed Electric Scooter Manufacturers Provide 12 Months of Warranty So, so if Your Electric Scooter is Under Warranty Then You Can Directly Reach Out to Them if You Face Any Error on Your Scooter.
In the Warranty Period, the Manufacturer Can Replace or Repair the Electric Scooter Under the Warranty Policy and Then Ship it Back.
But if You Purchase Your Electric Scooter Out of the Country Then They Are Might Be Some Issues with Claiming the Warranty as It Takes a Lot of Time and Cost
Scooter-sharing Mechanics
Which is the Growing Era of Electric Vehicles, There Are Many Manufacturers Used Scooter-sharing Mechanics to Repair the Scooter on the Road or Reach Out to the Customer.
There Are Many People Who Have the Knowledge or Mechanics Who Collaborate With the Brand and Get Paid on a Repairing Basis.
It Works in Major Cities in the United States, So if You Face Any Issue with Your Electric Scooter, Then You Can Use the Scooter-sharing mechanisms Under Your Manufacturer to Repair Your Electric Scooter.
PEV Repair Shops (Personal Electrical Vehicle)
In Major Cities Like Los Angeles and New York City, There Are Many PEV Repair Shop With Professional Mechanics who are Experts in Repairing Electric Scooters, Moped, and Other Vehicles.
So You Can Check in Your City or With the Help of Google Maps and Reach Out to Them to Fix the Issue in Your Electric Scooter. They Also Provide Certified Parts Directly From the Manufacturer Along With the High-Quality Work.
Sometimes Their Work Does Not Void the Working Warranty Also, So Check the Best Personal Electrical Vehicle User for Your Manufacturer and Reaching Out to Them Will Help You to Fix the Issue
Bike Repair Shops
Fix the Small Issues on Your Electric Scooter You Can Check the Bike Repair Shop or Bicycle Repairing Shop Where You Can Fix Minor Issues Like Brake Issues, Tire Changing, and Tight the Screw but I Do Not Expect Heavy Works Done.
So if You Looking to Fix a Small Issue in Your Electric Scooter Then You Can Check the Nearby Bike Repairing Shop to Fix It but for the Major Issues, It is Not Recommended.
Frequently Asked Questions
How to Repair an Electric Scooter?
There Are Multiple Ways Where You Can Repair Your Electric Scooter and Some of Them Are Self Repairing, Returning to the Manufacturer, Reaching Out to the PEV Repair Shop, and Other Will Help to Repair Your Electric Scooter.
How Can I Repair My Electric Scooter ?
Self Repairing is a Great Idea if You Have Basic Knowledge About Electric Scooter Repairing, It is Not a Difficult Task by Watching Tutorial Videos on YouTube and Reading the User Manuals You Can Fix Small Issues on Your Electric Scooter.
How Much Cost Required to Repair an Electric Scooter ?
If Your Scooter is Under Warranty Then There is No Need to Pay Anything, the Company Will Replace and Repair the Scooter for Free but Then if You Want to Repair Your Electric Scooter Than It Depends Upon the Work.
Small Work Requires Less Cost and Big Issues Spend More Money From Your Pocket.
My Final Verdict
In the Modern Era, Repairing is Not a Difficult Task and the Electric Vehicle Mechanism is Much Simple Compared to the Combustion Engine So You Can Easily Fix Your Electric Scooter With Low Cost Investment.
If You Have Some Basic Knowledge Then You Can Definitely Repair Your Electric Scooter by Putting the Important Steps on the Front.
But if You Do Not Have Much Idea About Electric Scooters then Reaching Out to a Professional or Taking the Export Advice Would Be a Great Idea.
So if You Are Looking for More Troubleshoot Regarding the Electric Scooter and More Information About Electric Scooter Repairing Then Checking Other Post Will Definitely Help.