So the Whole World is Talking About the Benefits of Electric Scooters in 2023, but Like a Coin, There Are Two Sides of Any Product in the World.
With the Multiple Advantages of Electric Scooters, It Also Comes With Several Disadvantages, Which You Should Be Aware of Before Purchasing an Electric Scooter for Yourself.
There Are Some Issues That Are Possible to Solve in the Near Future or With Proper Infrastructure Development, but There Are Some Major Issues You Should Look Into It Before Purchasing an Electric Bike.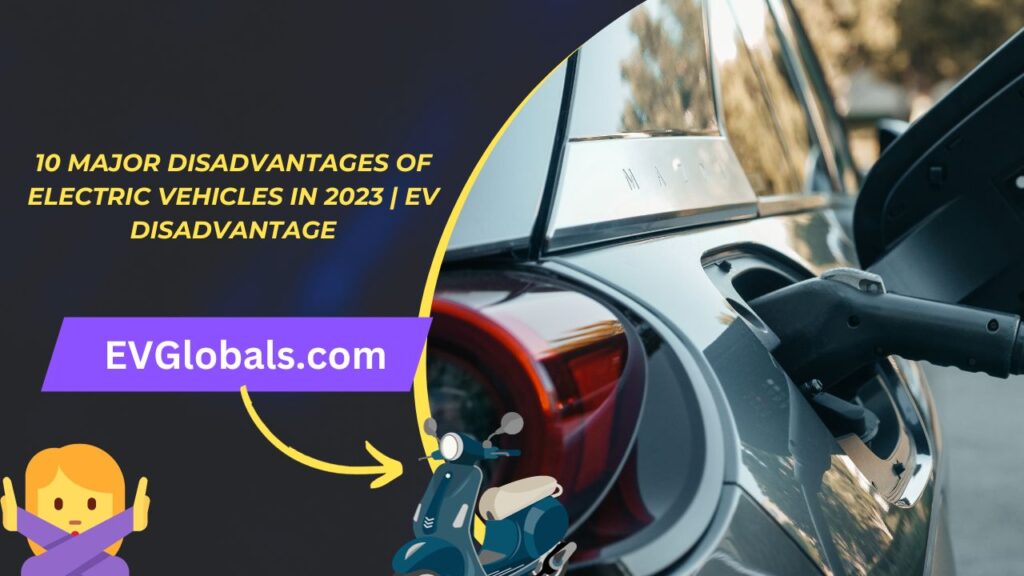 But There Are Some Major Disadvantages of Electric Vehicles in 2023 Which Are Described Below, Some of the Major Issues Are Coming From the Electric Vehicle Manufacturer, and Some Issues Are Coming Naturally.
Of Course, Electric Vehicles Come With Multiple Features and Benefits Like No Fuel Requirement, Environment-friendly, Low Maintenance, Reduce Different Types of Pollution, and Many More Which Are Making Electric Vehicles More Successful Day by Day.
With the Problems, We Will Also Try to Find Out the Probable Solutions for the Issues.
Top 10+ Drawbacks of Electric Vehicles in 2023
1. Limited Availability
Of Course, There Are Electric Vehicle Brands Out There Which Are Coming With There Are Multiple Products Like Electric Car, Scooter, and Bike as Well, but It is Only Available in the Home State and Some Metro Cities, So Other People Around the Country Could Not Get This Electric Bike as the Availability Issue.
Limited Top Speed- Most Petrol, and Gas Bikes Have Higher Speeds From 150 to 170+kmph, but Most Electric Vehicles Cannot Reach Up to 100 Km Per Hour Top Speed, Which Makes a Problem While in an Emergency.
2. Depend on Electricity
The Whole of Modern Society is Dependent on Electricity and the Electricity is Produced From Non-renewable Energy, So Depending on Electricity is Another Disadvantage Which You Can Look for.
It Also Makes a Problem When You to Cover a Long Distance and Suddenly Your Battery Goes Down on a Long Highway, So There is No Option for Electricity Out There Are Two Charged Electric Vehicle as the Rapid Charging Infrastructure is Currently Under Development
3. Limited Range
Most Electric Vehicles Come With a Maximum Range of 200 Km on a Single Full Charge, but Most People Go With Affordable Electric Vehicles That Provide From 58 to 80km on a Full Charge, Which is Not Enough and It Takes Up to 4-6 Hours for Most of the Batteries for a Full Charge.
4. Charing Issues
The Rapid Charging Infrastructure is Not Fully Developed in Many Countries So People Have to Depend on Manual Charging in Their Homes but Most Electric Vehicles Have With Attached Batteries, Which You Cannot Remove and Take to Nearby Places to Charge a Huge Problem for Users Who Live in Society.
5. Under Development Fast Charging Station
Of Course, There Are Many Companies Are Coming to the Ground, to Develop Charging Stations Around the Country, but All of Their Projects Are Under Development, So People Cannot Go on Long Distance With Their Electric Vehicles Currently.
6. High Price
Electric Vehicles Are Launched to Compete With Petrol or Gasoline Vehicles as the Increasing Price of Petroleum Gases and Other Fuels, but You Have to Pay a Very High Amount Upfront for an Electric Vehicle, Which is Another Big Disadvantage That Stops People to Get Their First Electric Vehicle.
Electric Vehicles Are Currently in the Under-development Stage and the Proper Products Are Not Available in the Market as Well.
7. Limited Power
The Electric Vehicle Produces Less Power as Compared to Fuel Bikes, Because of the Use of Low Power Motors in the Electric Vehicle, Which Makes the Rider Low While Driving the Vehicle, Which Makes No Fun
8. Not So Weather Resistance
Most Electric Vehicles Still do not Have Weather Resistance, in the Summer Time, Which is a Very Bad Time for Electric Vehicle as the High Temperatures, Some Times Battery Got an Issue, and Make Safety Problems.
9. Low Carrying Capacity
Due to Low Power and Use of Low-power Motors in the Electric Vehicle, the Carrying Capacity of an Electric Vehicle is Very Low, You Cannot Carry Heavy-weight Goods in an Electric Vehicle. So You Cannot Use It on Heavy Products Transportation
10. Less Secure
Fuel Bikes Come to the Market for a Long Time and They Are Fully Developed, but to Make the Electric Scooter Affordable, Most Automobile Companies Use Low-quality Raw Materials Like Plastics That Make the Vehicles Less Durable and Less Secure.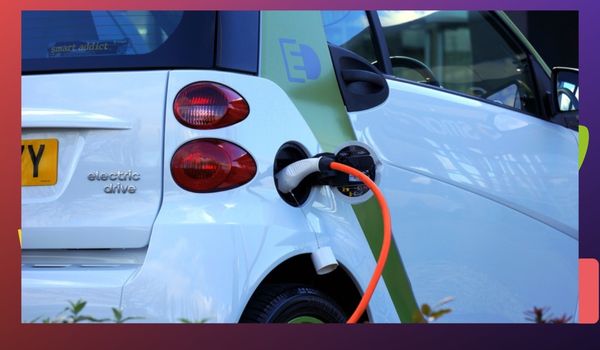 11. Quality Issues
To Make Electric Vehicles More Affordable Most Companies Goes With Low-quality Raw Materials and It Happens in Mostly Electric Scooters.
The Electric Bikes and Scooter Companies Use Very Low-quality Products and the Use Have to Face Different Quality Issues After a Few Years of Purchasing the Vehicles
Along With This, There Are Many Other Drawbacks Like the Removal of Subsidies in EVs, High Battery Prices, Rather Then Upfront Prices, Scooter Prices Also Increasing Rapidly, and Many Other Issues, that are the Major Disadvantages of Electric Vehicles.
Conclusion
So These Are All the Major Disadvantages of Electric Vehicles, but There Are Also Many Advantages of Electric Vehicles Which You Can Also Go Through.
There Are Also Many Good Electric Vehicle Companies Out There, but You Have to Keep All These Things in Your Mind, Many Issues Listed Above Can Be Resolved in the Near Future After Detailed Research and Investment but Some of Them Are Very Hard to Resolve.
If You Want More Information About Electric Vehicles, Then Also You Can Go to Other Posts, Where We Add Different Information About Electric Vehicles.