Don't Worry, From Reviewing Electric Scooters on Different Roads to Checking Their Durability, I Am Here With the Best Electric Scooters for Under $300.
For Those Who Have a Low Budget and Looking for a Best Electric Scooter for Themselves or for Their Kids, Here Are My Best Picks After Testing More Than 175 Hours About the Build Quality, Performance, and Durability.
Here the Turboant M10 Lite is an Affordable and True Winner of Elegant Design and Surprising Performance.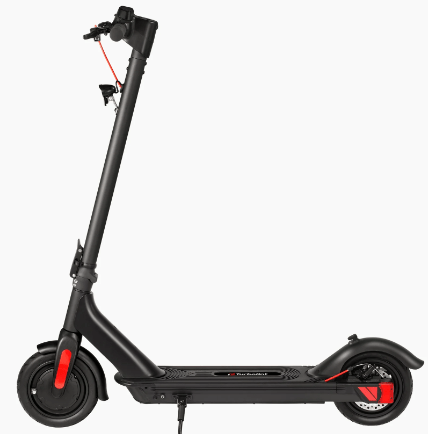 Top Product
Final Choice
Turboant M10 Lite
Slim and Lightweight Design, It Attract With The Specification and Price of this E-Scooter.
To Compete in the Market Many Brands Launch Different Types of Electric Scooters for Multiple Purposes and Affordable Prices and for $300 Their Seriously Some Best Electric Scooter That I Have Picked for Yourself.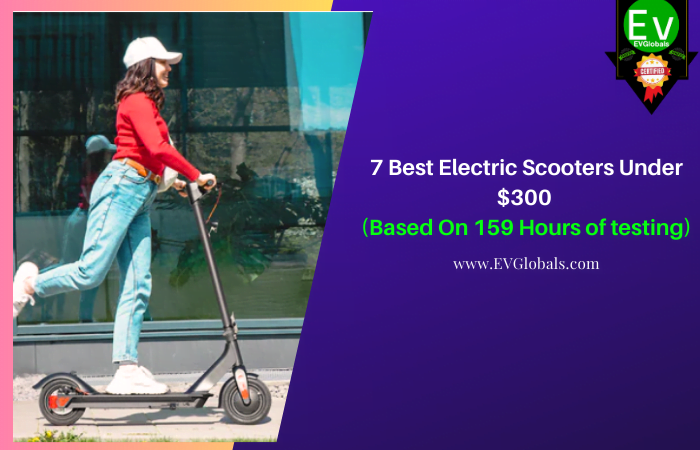 Best Electric Scooters Under $300 | Cheap E Scooter
If You Are Thinking That the Cheaper Electric Scooters Are Not Good Then You Are Wrong My Friend, Due to the Increasing Demand for Multiple Electric Vehicles Like Scooter, Bike and Cars for Personal Transportation, There Are Many Manufacturers Launched Best in Class for Doctor Within and Competitive Price.
Turboant M10 Lite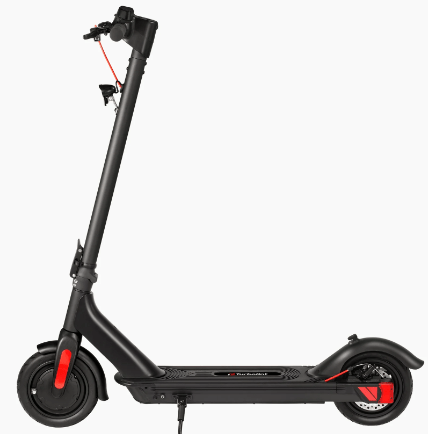 Specification
Speed: 16 Mph
Range: 15.5 Mi
Weight: 34 Lbs
Motor: 350 W
Battery: 6.6 Ah (238 Wh)
Load: 275 Lbs
If You Have a Tight Budget and Looking for a Beginner Friendly Electric Scooter Then Turboant is a Brand That Always Promises to Deliver Over Value Products at an Affordable Price and M10 is One of Them.
M10 Lite is One of the Most Affordable Electric Scooters With a Powerful 350w Brushless Motor That Produces a Top Speed of 16 Mph With the Disc and Electronic Brakes Make It a Perfect Bike for Daily Commutes.
Advanced Features Like USB Charging, 15° Climb Capability, Easy to Fold, Anti-glare Display, and Led Light Setup Make the Bike Complete.
By Testing It for More Than 2 Weeks for my Daily Commute From My Home to Office It Provides an Enjoyable Ride With Decent Top Speed and Smooth Ride With the Pneumatic Tires Making It a Two Leader in Affordable Category.
Pros
Stylish and Sleek Design
USB Charging
Big, Bright Led Screen
Pneumatic Tires
Easy to Fold
Dual Braking
Cons
Doesn't Have a Suspension
Flimsy Cover on Charging Port
Limit to Road Commute
Why I Recommend It
As Turboant is One of the Reputed Manufacturers of Electric Scooter and After Testing in Real Life for More Than Two Weeks the Price to Feature Impress Me All the Way Possible.
So if You Are Looking for a Daily Commute Electric Scooter From a Reputed Brand With the Most Affordable Price, Then the M10 Lite Will Never Disappoint You.
One of the Best Scooter Gotrax Apex is a Value for Money Electric Scooter With a Budget of Under $350. It is a Lightweight Electric Scooter Perfectly Designed for Daily Commute With a Range of 15 Miles.
It is Powered By a 250-watt Motor With a Top Speed of 15.5mph, Where It is Easy to Fold and Lightweight to Carry While Travelling for a Long Distance.
Under an Affordable Price, You Get LED Headlights, a Digital Display, Pneumatic Tires, and a Disc Brake Making It Perfect Under the Price Range.
Pros
Headlight and Taillight
Cruise Control
IP54 Water-resistance Rating
Slim and Lightweight Design
Responsive Brakes
Decent Shock Absorption
Cons
Short Handlebars for Big Guys
Why I Recommend It
From Day to Night Testing, It Delivers a Smooth and Enjoyable Ride With the Proper Control Over the E Scooter, Overall It is a Great Electric Scooter With a Mid Size Handlebar is Definitely a Matter of Appreciation for Beginners.
Razor 13113614 E300 Electric Scooter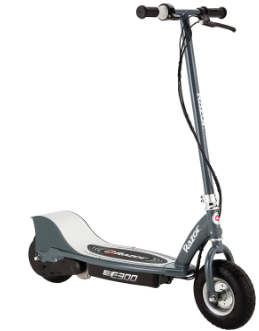 Specification
Speed: 15 Mph
Range: 10 Miles
Weight: 43 Lbs
Load: 220 Lbs
Motor: 250w
Battery: 24v Lead Acid Battery
A Funky Design Electric Scooter Especially for Kids or the Students Who Have a Tight Budget and Looking for a Best Quality Electric Scooter Then You Can Definitely Check the Razor E300.
It is Powered With a 250w Motor That Produces Decent Power by Providing a Top Speed of 15 Mph Making It Perfect for Short Distance.
At This Price, You Get a Dual 12v Acid Battery That Runs Up to 40 Minutes Simultaneously Which is Pretty Decent at This Price.
Pros
Cruise & Speed Control
Best For Beginners
Highly Durable
Double Braking System
Affordable
Cons
Only For The Beginners
Heavy Steel Body
Why I Like It
If You Have a Budget Less Than $250 and Looking for a Beginner Friendly Electric Scooter to Move Around the Neighborhood Then This Electric Scooter Will Never Disappoint You at This Price, But For More, You Can Choose Others.
Hiboy S2R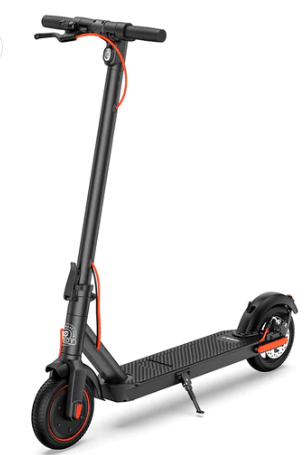 Specification
Speed: 19 Mph
Range: 17 Miles
Weight: 30.8 Lbs
Load: 220 Lbs
Battery: 36v 7.5ah Li-ion Battery
With Solid Tires and One of the Most Affordable Prices, Hiboy S2 is a Compact Size Electric Scooter.
From Impressive Deck Light to Smartphone Control This Electric Scooter is a Featured Pack Machine Where You Get 350 W the Generate Decent Power for City Rides.
From Smooth Riding to Great Stopping With the Disc Brake, This is One of the Most Affordable Electric Scooter With Fast Charging, Solid Tires, Front and Rear LED Headlights, Infotainment Display, and the Brilliant Lights Make the Scooter Complete.
But When It Comes to Range I Slightly Disappoint With the 17 Miles Range Which It Covers With the Fats Charging.
Pros
Cruise & Speed Control
IP54 Waterproof
App Control
Double Braking System
Impressive Lights
Affordable & LightWeight
Cons
Deck Width Needs Improvement
Not for Off-roading
Why I Recommend This
From an Affordable Price Range to an Easy to Folding Mechanism This Electric Scooter Truly Justifies the Price With All the Advanced Features and Incredible Appearance.
Turboant M10 (Lightweight)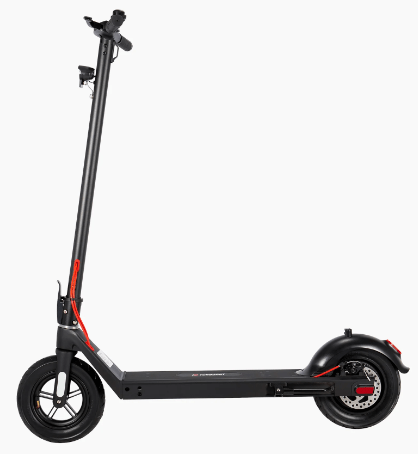 Specification
Speed: 20 Mph
Range: 18 Miles
Weight: 29.8 Lbs
Motor: 350 W
Battery: 7.5 Ah (270 Wh)
Load: 220 Lbs
A True Budget Leader That Impresses Me With One of the Fastest Speed in This Price Bracket With Enough Acceleration in This Price.
Not only the Power, this Scooter is Packed With Simple and Elegant Design and Powered By a 350 W Powerful Motor, That Produces a Top Speed of 20 MPh With a 36v 7.5ah Battery That Allows You to Cover Long Distances in a Day.
The Durability and Light Design Make It All Way Potential Under the $400 Budget Segment Where It Comes With Disc and Electronic Brakes, USB Charging, Easy to Fold, Making It Perfect for Daily Commute.
Pros
Fastest Acceleration Compared to Others
Lightweight, Durable, and Portable
Smooth Ride and Excellent Breaking
IP54 Water-resistance Rating
Impressive Headlight and Responsive Taillight
Simple Design Language
Cons
Unusual Brake Lever Position
Limit to Daily Commute (Not a Deal Breaker)
Why I Recommend It
It is Really Smooth by Providing Enough Power, Comfort, and Smooth Braking With the Lightweight and Durable Build in Real Life Testing.
Overall It is a Perfect Electric Scooter That Will Be the Best Budget Electric Scooter With Incredible Performance.
Segway Ninebot Es1l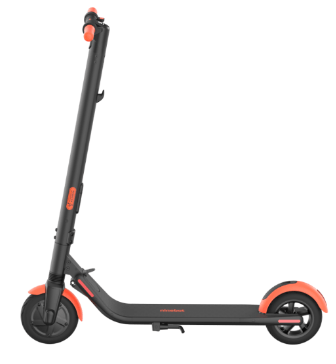 Specification
Speed: 12.4 Mph
Range: 12.4 Mi
Weight: 24.9 Lbs
Motor: 350 W
Battery: 184 Wh
Load: 220 Lbs
A Premium Design Electric Scooter From Segway With an Affordable Price Under $299 the Ninebot Kickscooter Es1l is a Light Weight and Durable Electric Scooter Specially Recommended for Beginners.
With a Top Speed of 12.4 Mph It Includes Many Additional Features, the Riding Experience is Good on the Flat Road, Where It Promises to Deliver a Smooth Ride Along With Perfect Breaking.
The Built-in Front LED Light, Ipx4 Water-resistant, Dual Speed Limit Mode, and Unique Design Make It Perfect for the Daily Commuter.
Pros
Slim and Lightweight Design
Easy to Fold and Portable
Best for Commute
Smooth Shock Absorption
IPX4 Water-resistant
Lightweight and Sturdy Build
Why I Recommend It
It is a Premium Designed Electric Scooter With Decent Specs and if You Are Looking for a Lightweight Design Scooter for Road Commute, the Definitely Would have a Look at the Ninebot Kickscooter Es1l.
Gotrax GXL V2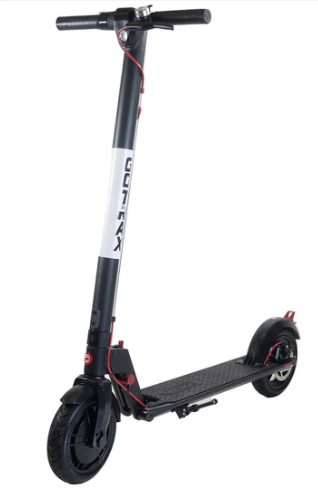 Specification
Speed: 15.5 Mph
Range: 12 Mi
Weight: 26.5 Lbs
Motor: 350 W
Battery: 36v 5.2ah
Load: 220 Lbs
An Alternative and Most Affordable Electric Scooter in This Post That is Packed With Many Advanced Features Under the Price of $300 is Gotrax Gxl V2.
With the Dual Paint Scheme of Black and Grey Where It is Powered by a 250w Motor and Generate a Top Speed of 15.5mph.
It is a Light Weight and Durable Build Electric Scooter With Easy to Hold Mechanism that Helps Me to Put It in My Car and Travel Around the City.
It Takes Roughly 4-5 Hours to Full Charge and Your Ready to Enjoy the Smooth Ride With the Proper Control of the Quota With the Airfield Pneumatic Shock Absorbing Tire and Mechanical Disc Brake.
Advance Features Like Digital Display, Led Headlights, and Safety Features, Making It a Perfect Electric Scooter for Daily Commutes.
Pros
Dual Breaking System
IP54 Water-resistance Rating
Pneumatic Tires
Simple and Sturdy Design
Smooth and Comfortable Riding
Easy to Fold Mechanism
Cons
No Rear Light
Small Battery With Less Range
Why I Recommend It
People Think It is Impossible to Find a Best Electric Scooter Under $300 and Here is the Result From the GXL V2 Electric Scooter With Incredible Features and Real Life Testing Results From Smooth Riding to Enjoyable Night Rides It is Capable of Fulfill All Your Needs.
Guide to Choose the Best Electric Scooters Under 300 | Affordable Under $300 Electric Scooters (Buying Guide)
Electric Scooters Most Popular and Convenient Method of Travel Which Are Used for Multipurpose Like Commute, Off Roading, Hunting, Fun Rides, and Others.
So Fast Understand Your Requirement Before Using an Electric Scooter for Yourself. Here I Will Help You to Choose an Electric Scooter Where You Have to Check Certain Qualities and Parts of an Electric Scooter for Long Term High Performance.
Along With the Above Steps Don't Forget to Check the Parts of the Bike Like
All Steps Will Help You to Choose a Better Quality and Durable Electric Scooter for You at an Affordable Price Which Will Sustain for a Long Time.
What to Look for in a $300 Electric Scooter?
Before Choosing an Electric Scooter Under $300 Check the Build Quality, Durability, Battery, and Tires From a Reputed Brand.
Can You Buy a Good Electric Scooter for $300?
YES, There Are Many of the Best Electric Scooters at $300 Which Are Best for Beginners With Decent Mileage, Speed, and Performance on Flat Roads.
What to Expect From a $300 Electric Scooter?
Nowadays, Many Best in Class Features Electric Scooter Available at Affordable Price Bracket, Under $300 You Can Expect a Best Quality Lithium Battery, a Powerful Motor, and Aluminum Build Quality From an Electric Scooter That Will Work Pretty Well in City Rides With Comfortably in Nature.
How Fast Do $300 Electric Scooters Go?
From 15 to 25 Mph, an $300 Electric Scooter Can Go With a Decent Range and It Also Depends on Many Factors Like Weight Load, Tyre Quality, and Battery Charging That Affect the Range.
How Much Range Do $300 Electric Scooters Have?
An Average Range of 20-25 Miles Can a $300 Electric Scooter Provide, but as I Previously Said It Depends Upon the Road, Weight Load, and Tyre Quality for Maximum Range Output.
My Final Thoughts on Best E Scooters
Despite Low Prices, There Are Many Electric Scooters Promised to Provide Build Quality With High Performance and Range Which Are Best for Beginners to Move Around the City in Style.
So With Proper Riding Gear and by Following All the Traffic Rules Ride Your Electric Scooter With Comfort.
From Different Purposes to High Build Quality I Specify All of Them According to the Demand of the Beginner Riders and Try to Answer Some Most Asked Questions.
If You Are Looking for More Information or are Still Confused About Choosing an Electric Bike or Scooter Then You Can Comment Down Below and My Team Will Love to Help You.