Here you Get all the Top 10 Best Electric Bus Manufacturers in India 2023, To Fullfill Your Knowledge of EV.
Here in This Part We Have Selected All the Best Electric Bus Manufacturing Companies in India Which Are Helping to Grow the Travelling Segment by Including the Benefits of Electricity.
With the Increasing Price of Crude Oil and Petrol People Are Looking for Different Types of Options for Their Daily Travel, So the Demand for Different Types of Electric Vehicles Are Growing Rapidly.
Most of the Highly Reputed Vehicle Manufacturing Companies Are Now Focusing on Developing Different Types of Electric Vehicles for the Daily Use of Normal People.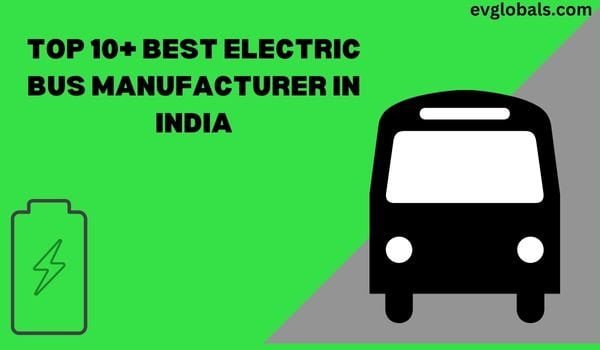 One of the Biggest Vehicle Manufacturing Companies, Tata Motors is Already Started Their Research on Creating Different Types of Heavy Transportation, With the Help of Electric Vehicles.
10+ Best Electric Bus Manufacturer in India | Best Bus Manufacturing Companies in India
For Public Transport, There Are Many Vehicle Manufacturers Focusing on Electric Buses, Rickshaw Manufacturing, and Here in This Post We Have to Find Out All the Best Electric Bus Manufacturing Companies, Their Stock Prices, Future Plans, and All Details.
Both Indian Companies and Foreign Companies Are Manufacturing Electric Buses in India to Fulfill the Huge Indian Travel System by Changing It and Reducing the Carbon Foot Print.
Some of the Best Indian Electric Vehicle Bus Manufacturing Companies Are:-
Tata Motors
Ashok Leyland
Mahindra
Eicher Motors
JBM Auto Limited
Olectra Greentech Limited
Deccan Auto Limited
1. Tata Motors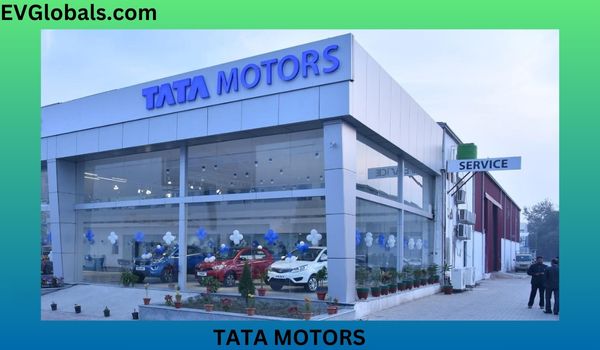 Tata Motors is One of the Leading Automobile Companies in India Well Known for Its Durable and Safe Vehicles. It is one of the Oldest Automobile companies in India Which is Successfully Producing Different Types of Vehicles and Launching them in the Market.
Tata Motors is Also One of the Biggest Electric Vehicle Manufacturers in India With a Stake of 88%+ in the Electric Vehicle Segment.
Tata Motors Launched It's Electric Bus Tata Ultra 9/9 Ac Electric Bus With 31+ Seating Capacity With the Max Speed of 75kmph
Currently, This Company is Selling Its Three Most Selling Electric Vehicles, Which Are Tata Nixon EV, Tiago EV, and Tigor EV.
Tata Tigor EV and Tiago are One of the Most Affordable Four Wheeler Electric Vehicles in the Indian Market by Dominating the Other Automobile Companies.
Tata Motors Produces More Then 10000+ Electric Vehicles Every Month and It Produces Different Electric Vehicles for Government Officials as well.
The Tata Company Only Produces 230 Units of Tata Tigor EVs for the Government Officials and Make This Segment More Popular by Providing the Electric Cars.
2. Ashok Leyland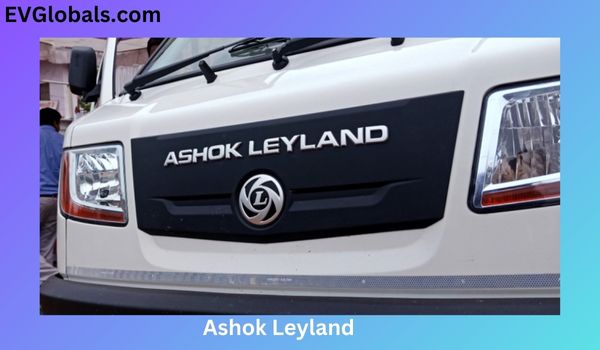 Ashok Leyland is One of the Most Popular Heavy Vehicle Manufacturing Companies in India Started Back in 1948 After its Independence of India, Which Produce Different Types of Commercial Vehicles to Enhance the Transportation Sector in India.
This Company is Well Known for Different Types of Heavy Trucks, Buses and Mid Size Vehicles, and Others.
Ashok Leyland Launched Its First Electric Bus Named Ashok Leyland Versa EV Electric Bus With 44+ Seats, That Comes With a Magtec P144 'Zero Emission' Electric Engine That Produces 600nm Torque at 500 Rpm
TOSA is One of the Fastest Charing Technology That Helps the Vehicles Charge Up Quickly and Reach their Destination in Time.
The Ashok Leyland Company is Invested a Very High Amount to Launch Different Electric Vehicles in India. Currently, This Company is Working on Electric Buses With the Help of Tosa Technology.
3. Mahindra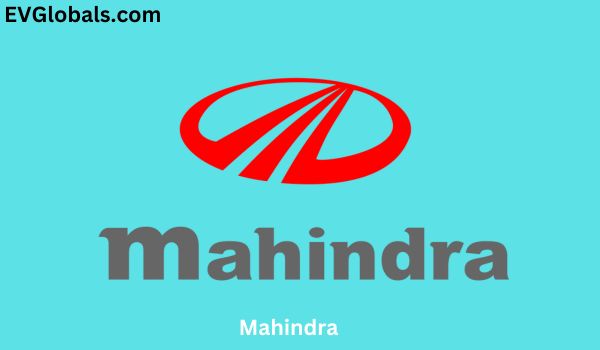 Mahindra and Mahindra is Another Most Popular Automobile company in India, This Company is Really Doing Great in the Car Segment.
It is an Indian Multinational Company That is Currently Selling Its Products Around the Globe, and Most People Love to Purchase the Mahindra Vehicles as It is More Durable, and Comes With Multiple Feature at an Affordable Price Range.
Mahindra is Currently Working on Different Electric buses and Trucks as Commercial Vehicles to Compete in the Market and Going to Launch It Soon.
Last Year This Company Disrupt the Market by Launching Its Two Suvs Named Mahindra Scorpio N and XUV 700.
The headquarters of This Company is in Mumbai and Currently, It is one of the Leading Electric Vehicle Manufacturing Companies in India.
It is One of the Most Stylish Vehicles Manufacturing Companies and Launched 4 Different Concept Electric Cars Which Are Going to Be Launched in the Near Future. This Companies Launched Electric Vehicles Like Everito, Treo, Ealfa Mini, E2oplus, and Many More.
4. Eicher Motors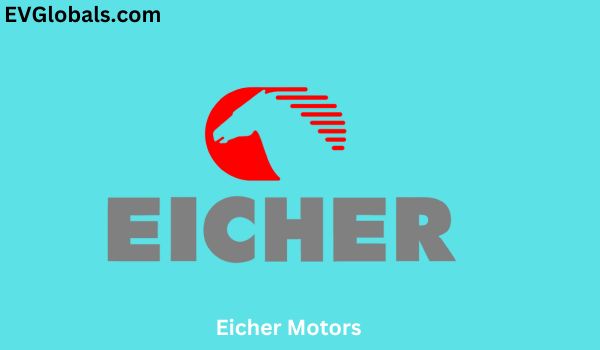 Another Most Popular Heavy Vehicle Manufacturing Company That Owns India's Most Famous Two Wheeler Bikes Royal Enfield.
This Company Started in 1982 and Focused on Creating Heavy Vehicles Like Trucks, Buses, and Mid Size Transportation Commercial Vehicles.
This Company Started a Zero Emissions Smart Electric Buses Manufacturing to Fulfill the Market Demand in the Public Sector.
This Company Launched a Leading Electric Bus Manufacturing Platform Named Skyline Pro.
The Skyline Pro Company Launched Different Electric Buses Like Skyline Pro E and Others on Revolo Technology.
5. JBM Auto Limited
One of the Leading Electric Vehicles Manufacturing Company Which is Mostly Focused on Developing Electric Buses Manufacturing in India.
This Company is Currently Manufacturing High Quality and Durable Electric Buses With High Safety Features.
JBM Ecolife Electric Bus is the First Electric Bus of the Company That Comes With Combine Fuel Technology That Helps to Reduce the Environment Pollution.
This Electric Bus Comes With 42+ Seats, and That Comes With Advance Lithium-ion Battery.
6. Olectra Greentech Limited
To Support the Green Revolution, There Are Multiple Automobile Brands Come to Front for the Green Revolution in the Transport Sector.
For the Public Transport Olectra Greentech Company Launched Its Different Electric Buses, It Produces a Large Number of Electric Buses in India, and K Series is One of the Most Popular Buses Companies.
Electric Bus K9-olectra Comes With 39+ Seats That Comes With Lithium Ion Battery With a Length of 12 Meters.
7. Deccan Auto Limited
One of the Most Popular Electric Buses Manufacturing Companies That Comes With Different Popular Electric Buses.
This is a Telangana-based Automobile Company That is Promising to Manufacturing Heavy Electric Commercial Vehicles in India. This Company Launched Its First Electric Bus Named Skypark.
The Skypark Electric Bus Comes With a 36+ Seat Capacity With a Lithium-ion Battery. Currently is Company Factory is in Hyderabad, India.
Foreign Bus Manufacturing Companies in India
Along With the India Brands and Local Electric Vehicle Manufacturing Companies, There Are Also Many Foreign Automobile Companies Who Are Working on Different Electric Vehicles to Launch in India.
All These Foreign Bicycle Brands Are Called on Different Types of Public Sector Vehicles Like Buses, Trucks, and Other Mid Size Heavy Vehicle to Produce and Sell in India
BYD Company Limited
Zhongtong Bus & Holding Company Limited
Solaris Bus & Coach
8. BYD Company Limited
BYD (Build Your Dreams) is Another Leading Foreign Vehicle Manufacturing Company in India. It is a Chinese Company That Sets its Headquarter in Chennai and New Delhi.
With the Partnership of Olectra, This BYD Company Launched Its First Electric Buses in India With the Name BYD K9.
The Byd K9 Bus Comes With 31+ Seats That Goes Up to 96 KMPH Max Speed, It Also Comes With an Elegant Design With Different Safety Features.
9. Zhongtong Bus & Holding Company Limited
Zhongtong Bus is Another Chinese Bus Manufacturing Company That Partnership With Deccan Motors and Launched Its First Bus Zhongtong Bus LCK6122EVG Electric Bus in India.
This Company Set Up Its Headquarter in Hyderabad and Manufacture Different Buses.
The Zhongtong Bus Lck6122evg Electric Bus Come With 11.99 Meters Length That Goes Up to 69 KMPH Top Speed
10. Solaris Bus & Coach
Solaris is a Futuristic Bus Manufacturing Company With Over 25 Years of Experience. This is one of the Most Reputed Electric Bus Manufacturing Company That Produces 20,000+ Vehicles in India.
Solaris Company Launched Its First Electric Bus Solaris Urbino 15 Le Bus That Comes With a 65+ High Numbers of Seating Capacity. It Comes With a Lithium-ion Battery of 470 KWh, This Bus Can Operate 24 Hours in a Day With Low Noise Emission and Vibration.
Conclusion
These Are Also Many Other Companies, That Are Continuously Working on Developing Different Types of Electric Vehicles, Especially Auto Mobile Companies that Are Working on Different Types of Commercial Electric Vehicles.
So These Are the Top 10 Best Electric Bus Manufacturing Companies in India You Can Check and Also Invest in Their Stocks as the Demand for Electric Vehicles in the Near Future.