Are You Searching for All the Latest Electric Vehicle Battery Manufacturing Companies in 2023, if Yes Then You Are at the Right Place.
Here in This Post, We Have to Find Out All the Best Top 10 Electric Vehicle Battery Manufacturing Companies in India, That Are Currently Making the Best Batteries to Fulfill the Demand of the Customer by Raising the EV Revolution.
With the Growing of the Electric Vehicle Industry, You Will Find the 4 Out of 10 Vehicles on the Road Are Electric Vehicles.
The Demand for Related Industries of Electric Vehicles is Also Growing Gradually for Battery Manufacturing Companies, EV Parts Manufacturing Companies, and Many More.
More Then 356+ Registered EV Companies Are Suppling Their Products in the Market Nowadays and the Market is Skyrocketing the Limits.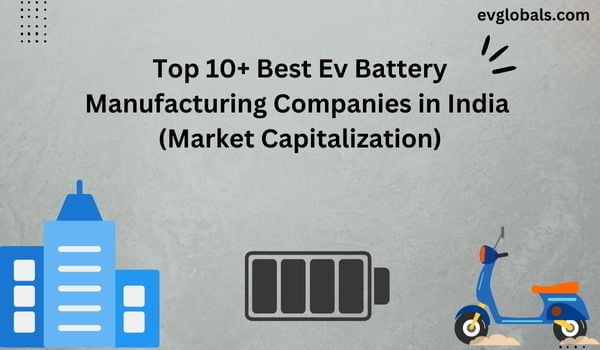 Here in This Post, You Will Find All the Best EV Battery Manufacturing Companies, Their Future Plans, and Stock Prices With the Market Share So You Don't Have to Go Anywhere for Any Other Information No Matter When It Comes to Stock Market Invest or Finding the Best Battery for Your Electric Vehicle.
Top 10+ Best EV Battery Manufacturing Companies in India
Mostly There Are Two Types of Batteries in the Market Which Are Used for Electric Vehicles, One is Lithium Battery, and Another is a Lead Battery.
There Are Mostly 4 Types of Batteries Used in Electric Vehicles, to Store Energy Inside It and Those Are-
Lithium-ion Batteries
Lead-acid Batteries
Nickel- Metal Hydride Batteries
Ultracapacitors
Most People Prefer Lithium-ion Batteries Rather Than Because of Their Multiple Features and Wide Range of Availability.
Some of the Best Features and Benefits That Make the Lithium-ion Battery More Popular Are-
High Weight to Power Ratio
Well-maintained Performance in Any Temperature
Maximum Energy Efficiency
Wide Range of Recyclability
Variety of Types of Availability
Less Self-discharge When No Use
So These Are the Five Major Benefits of Lithium-ion Batteries in Electric Vehicles in 2023
1. Amara Raja Batteries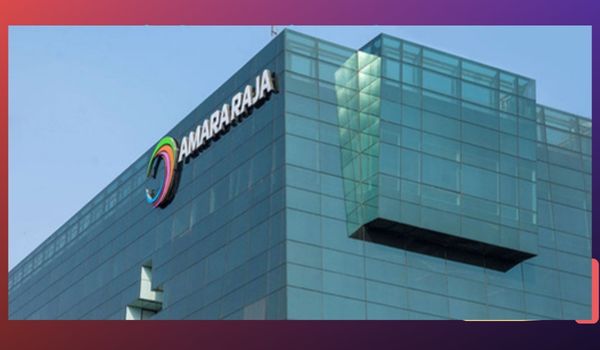 One of the Second Largest Battery Manufacturing Companies in India, Which is Fully Dedicated to Starting a Lithium-ion Battery Plant to Boost the Electric Vehicle Future of India.
Rather Than Electric Vehicles, It Manufactures Batteries for Other Automotive Companies Like Mahindra, Maruti Suzuki, Ashok Leyland, Honda, and Hyundai With the Company Name of Amron Battery.
It is the Battery Company That Creates Traditional Batteries but With the High Demand, the Amar Raja Battery Company Invested Rs 100 Billion to Set Up a Lithium-ion Assembly Plant in Andhra Pradesh Within 3 Years.
With the High Investment and Manufacturing, It will Become the Biggest Lithium-ion Battery Manufacturer in India in 2023.
Revenue: ₹4,210 Crores.
Market Capitalization: ₹11,070 INR
Growth in Sales (3 Years): 13.50%
2. Exide Industries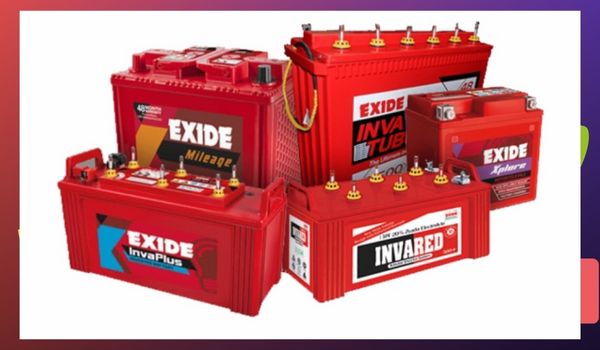 India's Biggest Battery Manufacturing Company, Which is Providing Efficient Batteries to All Over India in Every Segment to Enlighten the Life of People. Exide Industries Mostly Focus on Manufacturing Acid Batteries.
The Headquarters is Situated in Kolkata and the Company Has Recently Invested Rs 331.7 M (Us$ 4.5 M) to Fulfill the Market Demand for Lithium-ion Batteries.
It is One of the Biggest Battery Manufacturing Companies Which Was Started in 1947 and Currently Selling Its Products in More Than 46 Countries.
Most of the India E-Rickshaws Owners Are Already Started Using Excide Batteries.
Revenue: ₹15,200 Crores.
Market Capitalization: ₹15,400 Crores.
Growth in Sales ( 3 Years): 15.60%
4. Tata Group – Tata Power/Tata Chemicals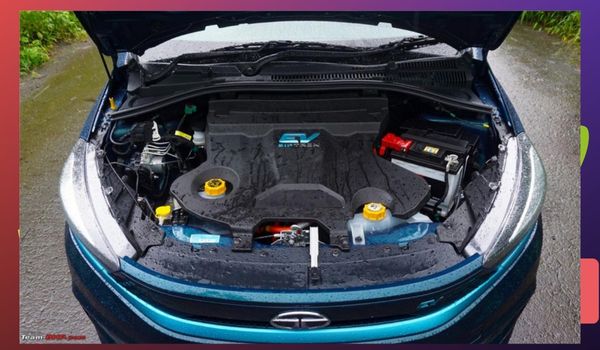 Tata Group is Already in the EV Segment With a Market Capitalization of 88% With Only Two Electric Cars One is Tata Nixon EV and Another is Tata Tigor EV Version.
So Tata Group of Companies Like Tata Power and Tata Chemicals and Ready to Manufacture Lithium-ion Batteries for They Are EV Car Segments. Tata Group of Companies Are Already Making the Indian Business Structure Stronger and Now They Are Working Simultaneously on Electric Vehicle Development.
With Tata Power, the Tata Group is All Set to Launch Its First and Fast E-charging Stations Across Different Metro Cities Like Mumbai, Pune, Bengaluru, and Other Cities.
Revenue: ₹14,095 Crores.
Market Capitalization: ₹69,451 Crores.
Growth in Sales ( 3 Years): 32.91%
5. HBL Power Systems Limited
Another of Hyderabad's Best-leading Battery and Power System Manufacturing Companies Which Was Started Back in 1977. It Already Working for Different Successful Product and Service-based Companies Like railways, Defense, Aircraft, and Durable Batteries.
The Primary Focus of This HBL Power System Company is to Produce Lead and Lithium Batteries to Fulfill the Requirement of the Military Segment as well as the Public Demand for Growing Electric Vehicles.
It is the 4th Biggest Battery Manufacturing Company Which is Continuously Providing Better Service All Over India in the Electric and Battery Segment.
Revenue: ₹1235.77 Crores.
Market Capitalization: ₹313.88 Crores.
Growth in Sales ( 3 Years): 35.69%%
6. Luminous Power Technologies Pvt. Ltd
Another Famous Battery Manufacturing Company is Mostly Famous for Ups and Inverter Batteries. It is One of the Biggest Automobile Battery Companies in India.
Most People Prefer Luminous Batteries for Both Home and Commercial Use Which Makes This Power Technology Brand More Famous.
To Fulfill the Demand for Batteries Which is Used in Electric Vehicles the Company Expands Its Operation Throughout the Globe and Deals With 60,000 + Partners to Make the Biggest Lithium-ion Battery Manufacturing Company in India and Fulfill the Demand Till 2025.
Revenue: ₹500 Crores.
Market Capitalization: ₹95.00 Crores.
Growth in Sales ( 3 Years): 40%
7. Su-Kam Power Systems
With the Manufacture of More Than 70000+ Batteries in Amount, the Su-Kam Power System Company Was Established in 1988 and is Ready to Fulfill the Lithium-ion Batteries Demand.
The Su-Kam Power Company is Already Selling Its Product All Over 90 + Countries. It is One of the Biggest Solar Power Solution Companies in India Which is Also Ready to Solve the Issue of the Demand for Lithium-ion Batteries for Electric Vehicle.
Revenue: $600 Million
Market Capitalization: ₹10.00 Crores
8. Okaya- Battery Manufacturer Company
From Manufacturing High-quality Inverter Batteries, Lithium Batteries, and Solar Power Batteries, the Company is All Set to Produce the Largest Lithium Batteries and Tabular Batteries to Full Fill the Market Demand as Per the Growing of Electric Vehicles in Both Two Wheelers and Four Wheelers.
It is a Delhi-based Based Leading Battery Manufacturing Company With Over 1500 Distributors All Over India and Working on Lithium-ion Battery Manufacturing With Its Subsidiaries Like Nasaka, Okaya Energy, and Okaya Info.
9. Evolute Solutions Private Limited
A Maharashtra-based E Tech Power Company That is Working on Cutting-edge Technology to Fulfill Green Energy Solutions by Providing the Best Batteries to the Market.
It is an Electric Battery Manufacturing That is Provides Batteries for Tech Products Like Laptops, Phones, EVs, Ups, and Inverters and Other Products.
With the Growing Demand This Company is Also Ready to Grow Lithium-ion Battery Manufacturing to Full Fill the Market Demand in Both Two and Four Wheelers in Both Local and Global Market.
10. Eon Electrical Pvt, Ltd
An Electrical Solution Company Which is Manufacturing Multiple Electronic Products Like Led, Fans, Cables, Mobile Accessories, Heaters, and Many Products, and It Was Established in 1958 in Punjab.
It is a Medium-scale Company and Currently Working on the Production of Lithium-ion Batteries for Automobile Industries Like EV Batteries and Other Local Vehicle Manufacturing Companies.
Final Word
So These Are the Best and Top 10 Best Battery Manufacturing Companies in India Which Are Already Type They Are Bands to Fulfill the Demand for Lithium-ion Batteries for the Demand of Electric Vehicles. With the Bright Future of Electric Vehicles of Both Two-wheelers or Four Wheels Wheelers, You Can Assume the Market Demand and the Potential Revenue in It.
As Batteries Play a Big Role in Electric Vehicles, So the Demand for Lithium-ion Batteries Will Grow Rapidly It is the Initial Stage Where People Are Moving Towards Different Types of Electric Vehicles From Electric Cycles to Four-wheelers.
It is the Best Time to Invest in All of These Rising Battery Manufacturing Companies in India and Make the Maximum Benefits in the Near Future, by Supporting the Green Revolution in the World.
If You Are Looking for the Best EV Related Posts to Find the EV for Yourself, Then You Can Also Visit Other Posts on This Site. We Have Created Many Informative Posts for You..