With the Increasing Demand for Electric Scooters, Many Electric Scooters Are Launched Daily. Still, Most of Them Are Not Reliable or Have Daily Use or Come with Multiple Issues.
Here You Will Get All the Longest Range Electric Scooters in India 2023, Where in This Post, We Find Out All the Best EV Scooters in India.
All These Electric Scooters Come With Multiple Features from Different Reputed Most Selling Brands in India and Provide a Better Range and Service to Consumers.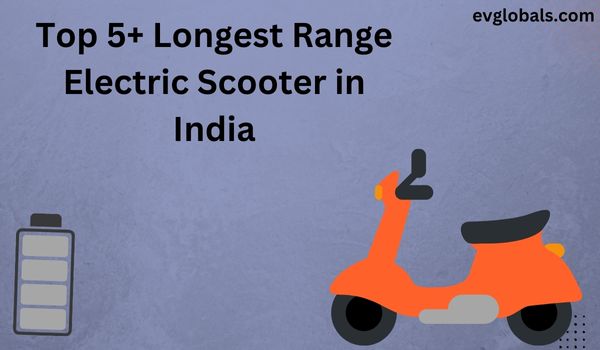 EV Scooters Are Best When It Comes to Daily Travel From the Office or Workplace, People Don't Need to Burn Petrol Every Day to Daily Travel, So It is the Best Options That Come With Multiple Benefits.
As Per the Report, There Are More Than 356+ EV Manufactures Registered in India, for Different Types of Electric Vehicles Manufacturing, but Most of Them Are Not Reliable or Just Rebranded.
Top 5+ Longest Range Electric Scooters in India 2023
Here in This Post, You Will Find All the Top Highest Range Electric Scooters in India 2023, Which Are Highly Secure and Provide Great Features From Different Reputed Companies.
At the End of the Post, You Will Also Find, How You Can Choose the Perfect Longest Range EV Scooter According to Your Requirements, So You Do Not Have to Invest a High Amount and You Can Make One Step Ahead for the Green Revolution 2023.
Top 5+ Highest Range Electric Scooter in India
Gravton Quanta – (320KM)
Ultraviolette F77 – (307KM)
Simple Energy Simple One (236KM)
Ola S1 Pro – (181 KM)
Hero Electric Nyx Hx – (138 KM)
1. Gravton Quanta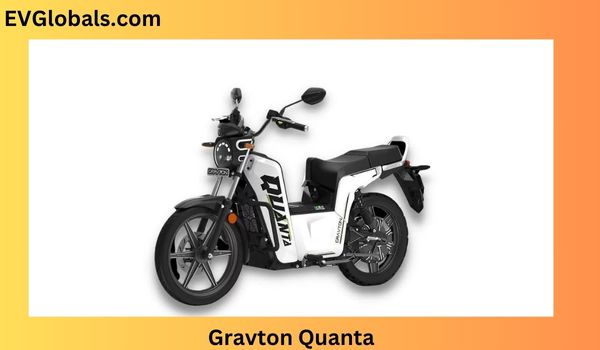 If Your Main Moto is Range Then You Can Simple Go With Gravton Quanta, Which is One of the Highest Range India Electric Scooters That Comes With a Budget-Friendly Starting Price of Rs 99,000.
This Indian Company was Founded by Mr. Parshuram Paka, Who is Currently Also the CEO of the Graverton Company as Well.
It Comes With a Battery Pack of 6 KWh, With 3 Hours of Charging Time, and is Available in Two Colors Red and Grey.
It Uses One of the Best EV Motors for Their Electric Scooter Manufacturing, Hub Motors. It Offers 320 Range of a Single Charge but an Average Speed of 70 KMPH.
It is one of the Oldest EV Companies That First Came With the Longest EV in the Market Range in the Year 2016.
The longest Range, Removable Battery, Durable Design and Affordable Price Make This Scooter India's Longest Range Electric Vehicle.
2. Ultraviolette F77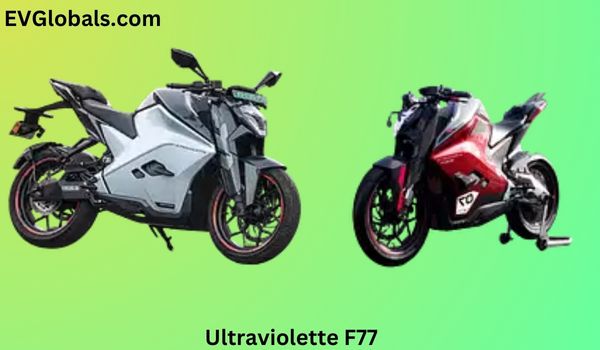 One of the Most Stylish Electric Vehicles in the Two Wheeler Segment That Comes With One of the Highest Range of 307 Km With a Top Speed of 147 KMPH, The Second Longest Range Electric Bike.
It is a Bengaluru-based EV Manufacturer, That Currently Launched its Most Stylish Electric Bike of the Year.
It is one of the Best Looking Indian Electric Bike With a Massive Non-Removable Lithium Battery of 10.3 KWh With a Weight of 70kg. It is Provides the Highest Battery Warranty of Up to 8 Years* With IP-67 Water Protection.
With a Stunning Design, It Comes In a Premium Price Range. It is Launched With Three Different Variants
Ultraviolette F77 Standard Price Rs.3,80,000
Ultraviolette F77 Recon Price Rs 4,55,000
Ultraviolette F77 Limited Edition Price Rs 5,50,000
Of Course, the Price is a Little High for Indian Consumers but It Will be Justified With Its Prices and Its Gorgeous Looks.
3. Simple Energy Simple One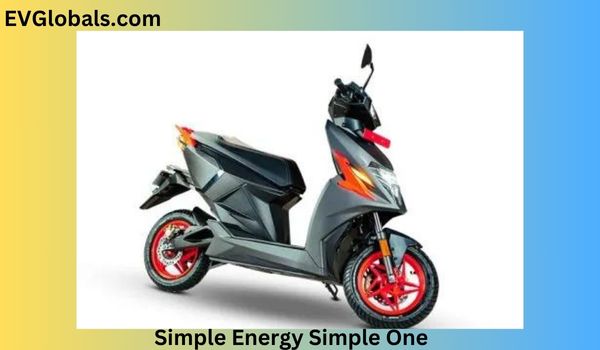 With One of the Longest Range of 300 Km Simple Energy Launched Its First Electric Scooter Simple One on 15th August as a Direct Rivalry of Ola S1 Pro.
With an Additional Battery Pack, It Comes With a Range of 300+ KMPC Which is Launched at 1.45 Lakh, Ex-showroom Price. It Comes With Two Variant That Provides a Range of 236km and 300 Km With a 6.4 KWh Battery.
It Comes With an Elegant and Premium Design and With a Powerful and High Longevity Lithium-ion Battery, With a Very High Range the Maxim Speed Up to 40 KMPH Top Speed.
It is Currently Available in 4 Different Colors Like Red, Black, Grey, and White. You Can Easily Get Your Simple One EV With Emi of 1947 or Go With the Full Payment Option of Rs 1,44,999 on the Road Price.
4. Ola S1 Pro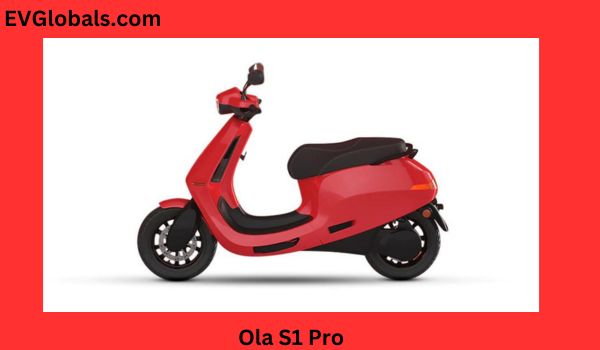 One of the Most Hyped Electric Scooters, That Comes With 181 Km/charge, Ola S1 Pro Launched on August 21.
It is one of the most Expensive Electric Scooter That Belongs to the Luxury Segment and Comes With a Rich Look, That Helps to Looks Unique In the World and People Will Definitely Notice, While You Are on the Road With the Ola Scooters Because of Design.
With the Longest Range, This Scooter Also Comes With One of the High-speed EVs That Comes With 115 KMPH Claimed Speed for Rs 1,29,999.
The S1 Pro Comes With a 3.97kwh Battery Pack That Takes Up to 6.5 Hrs for 0 to 100% Full Charge. This Company is Also Developing Fast Charging Stations Like a Fuel Stations All Over the Indian Roads.
You Can Pay the Full Amount While Purchasing the Ola S1 Pro or Go With an EMI option and It Will be Available in 10 Different Colors Like Red, Pink, Blue, Black Gray Dark Blue, and Others to Grab All Customers.
5. Hero Electric Nyx HX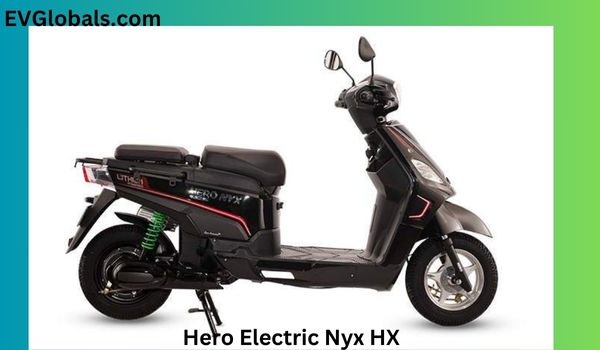 If You Are Searching for the Best Electric Scooter in the Lowest Price Range That Comes Under the Top 5 Longest Range Electric Scooters 2023, Then Hero Electric Nyx HX is the Best Option for You, It Starts With the Range of Ex-showroom Price of Rs 62,954.
It is the Most Affordable Electric Scooter Segment That Comes With a Battery Pack of 1.53kwh. With a Maximum Speed of 42 KMPH, It Will Take a Time of 4-5 Hours for a Full Charge.
Hero Electric is One of the Oldest Indian Electric Scooters Manufacturing Company That Provide Good Quality Service.
With Two Colors of Black and Silver, It Comes With a Front Digital Instrument Cluster, Telescopic Suspension, Alloy Wheels, With Brake Charging, and Comes With USB Port Charging System for Emergency Charging for the Raider or While Going on a Ride.
There is an Option of Inserting a Dual Battery and Extending the Range of the Scooter.
5 Steps to Choose the Best Electric Scooter in 2023
All the Electric Vehicles Comes With the Best Feature and Comes From Indian Startup or Reputed Companies and You Can Go With Any of Them for the Best Results.
Of Course, the EV Structure is Also Not Completely Developed in India and Most of Them Comes With Minimal Flows, but Most Companies Are Working on It to Provide the Best Service Out There.
To Choose the Best or Perfect Electric Vehicle for Yourself You Have to Find Out or List All of Your Requirements Like-
What is the Daily Travelling Distance
How Much is the Budget
Best EV Under Budget
The Charing Point is Available Nearby
Service
All These Three Steps Can Help You to Find Out the Best EV for Yourself by Defining Your Requirements.
Yes, There Are Many Chinese Rebranding Electric Scooters Out There, Who Sell Their scooters With the Name of Multiple Rebranding At a lower Price in Exchange for Low-Quality Products.
Conclusion
So These Are All the Top Best Indian Electric Scooters With the Highest Range, That Come With Advanced Features.
To Support the "Atmanivar Bharat" We Only Select the Best India EV Scooter Companies Which Are Promise to Provide Best in Class Features Where You Don't Have to Worry About Product Quality.
Hopefully, You Will Find All the Best in Class Electric Scooters With an Impressive Range That Will Help You to Cover Your Desired Distance Regularly as Daily Commuters, Definitely, This Will Save You Money and Also Time, by Making the Transportation Step Towards the Green Revolution.
By Finding Your Requirements, You Can Choose the Best Electric Scooter and Make a Step Towards the Green Resolution With Multiple Self Benefits in 2023.
Feel Free to Post Your Comment, if You Have Any Issues Regarding Electric Vehicles or Facing Issues While Selecting Your First Electric Vehicle.