If You Are Searching for All the Best Scooters With Removable Batteries in 2023, Then You Are at the Right Place, in This Post, We Have Selected All the Latest Electric Scooter Which Are Secure and Easy to Remove the Battery and You Can Charge Them From Anywhere.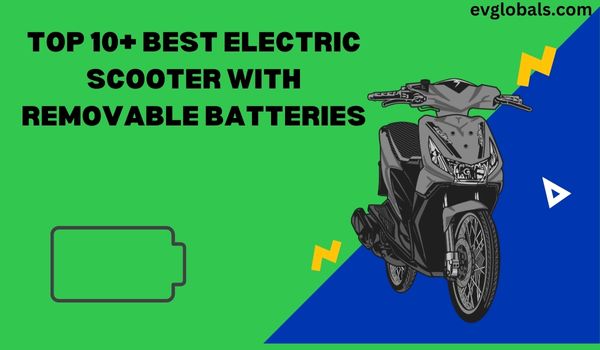 With the Increasing Price of Petrol, People Look for Different Options for Daily Travel, and the EV Scooters Come to First Place and Then the Cars, With an Affordable Option People, Go Scooters Daily Travel From Office to Home or Local Travel.
There Are Different Electric Scooters Coming to the Market, but Most of Them Are Not Highly Reliable or Do not Provide Better Features or Quality Assurance, Most Electric Scooters Come with Rebranding With Similar Features.
But There Are Still Many Companies Who Are Rapidly Working From Ground Level to Provide Better Electric Scooters to the Customer or as Per the Customer's Needs.
Battery Swapping Technology in Electric Scooter
So Why a Removable Battery?
The Major Problem with EVs is Charging Time, So People Don't Cover Long Distances, or Go on Long Rides With an EV. Eventually, Any Electric Vehicle Takes Up to 3.5 to 5 Hrs. to Charge a Battery.
In Any Condition, the Fast Charging Also Takes Up to 1.30 to 2.30 Hrs. For a Complete Charge, Which is Currently Not Available in Many Countries, or the Structure is Not Fully Developed Throughout the Country.
So There is an Another Technology that Comes Into Place Called "Battery Swapping Technology".
It is a Technology in Which You Don't Have to Wait for Battery Charing, There Will Be a Battery Station and You Can Put Your Discharge There and Take a Fully Charged Battery Within a Few Minutes.
There Are Also Many Companies are Also Working on This Battery Swapping Technology to Fulfill the User's Need, Infinity Bounce is One of Those Companies and Most of Its EVs is Based on Removable Batteries.
The Another Reason is-
Most Electric Scooters Come With Non-removable Batteries to Provide Better Security and Quality to the User, but There is a Gap Between These Systems, Which is Charging.
TOP 10+ Best Electric Scooter With Removable Batteries
Of Course, the Number of Electric Scooters is Growing Rapidly but There is No Charging Infrastructure Till 2023, and Different Companies Have Multiple Charging Stations Plans Which Are Currently Not Executing.
Most of Them Are Focused on Selling the Scooters Rather Than Creating Fast Charging or Charging Stations.
So You Cannot Charge It From Anywhere, It is a Major Drawback Until the Charging Infrastructure is Fully Developed.
Most of the People Do Not Have Any Options to Charge There Electric Scooter, Who Living in a Society, So They Face a Different Type of Problems Charging Their Electric Scooters, So They Looking for Best Electric Scooter With Removable Batteries, to Charge the Battery and Reuse It for the Next Time.
So Here Are All the Best Top Electric Scooter Those Are Come With Multiple Features as Well the Removable Battery –
1. Hero Vida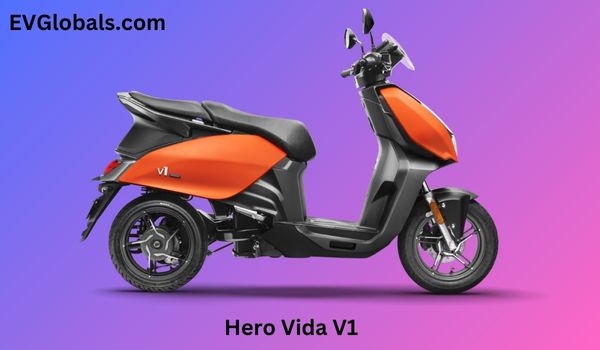 With a Different Name and Brand India's Most Popular Affordable Bike Seller Hero Motors, Comes With Its All-New Hero Vida Electric Scooter.
It Comes With 2 Removable Batteries With a Total Capacity of 3.94 KWh. With a Top Speed of 80KMPH, it Provides a Total of 165 KM Range on a Single Charge.
With an Excellent and Elegant Design, This EV Comes With a Dual-Tone Color Finish That Provides an Immersive Mate Design, Making the EV More Premium.
It Takes a Total Time of 5.5 Hours to Full Charge the Battery and It Comes With a 3 Years of Battery Warranty. The Starting Ex Showroom Price is 1.28 Lakhs which Goes to 1.39 Lakhs on Top Variants as Well.
2. Bounce Infinity E1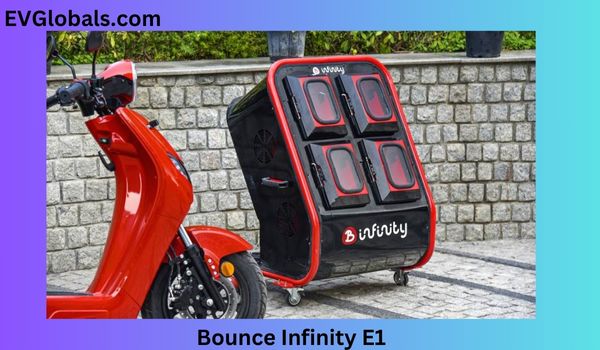 With Battery Swapping Technology, Bounce Infinity Comes to Market With a 1.9 KWh Removable Battery, That Comes With 3 Years of Warranty.
With the Battery Swapping Technology, It Gives the Scooter Unlimited Range. You Can Purchase This Electric Scooter at a Starting Ex Showroom Price of Rs 68,999 With a Battery and Without a Battery is Rs 45,099
It Comes With Dual Color Options, Red, and Black Variant With a Practical Design Layout. The Actual Range of the Scooter With the Battery is 85km on Full Charge, which Takes Up to 8 Secs From 0 to 40 KMPH. It Requires 4-5 Hours From 0 to 100% Full Charge.
It Also Comes With Multiple Features That Make the Scooter More Practical and Futuristic
3. Simple One Electric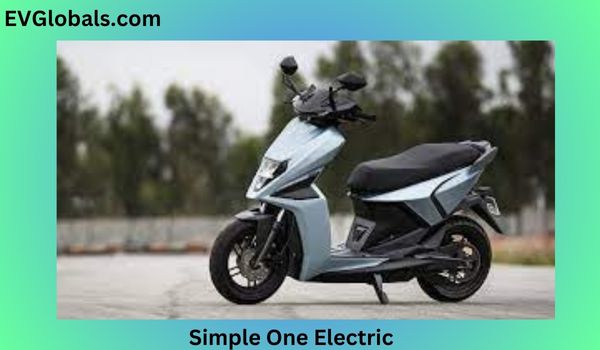 The Simple One Electric Scooter was Introduced to the Market as a Direct Rivalry of Ola Electric Scooters With a Range of 236km IDC on a Single Charge.
It is Another Electric Vehicle, That Comes With Two Batteries of Capacity 4.8 KWh, One is a Fixed of Capacity 3.3 KWh and Another is a Removable Battery Pack of 1.5 KWh, Which You Can Detach From the Scooter and Charge Anywhere.
It Comes With a Double Disc Braking System With a Top Speed of 105 KMPH With a Starting Ex-Showroom Price Of 1.10 Lakhs.
4. Hero Optima CS, ER, E5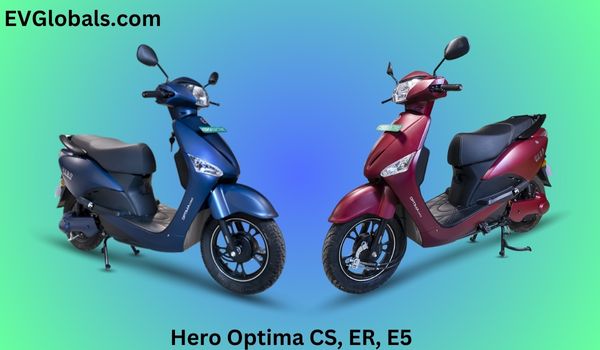 Hero Optima is One of the Most Affordable Electric Scooter With a Starting Price of Rs. 67,190. It is one of the Oldest Electric vehicles, That Comes With Different EVs in the Starting Era of the Green Revolution.
It Comes With a Total Range of 140 KM/charge, It Comes With a Top Speed of 45 KMPH. It Comes With Multiple Features Like USB Charging, an LED Headlight, an Anti-theft Alarm, Cruise Control, a Digital Instrument Cluster, and Many Advanced Features That Make the Bike Stand Out from Others.
With the Dual Removable Battery Pack of 51.2v,30ah Lithium Ion, It Takes Up to 4-5 Hours for a Complete Charge From 0 to 100%. It Comes In 4 Different Color Variations Like Grey, Red, Blue, and Black.
5. Ultraviolette F77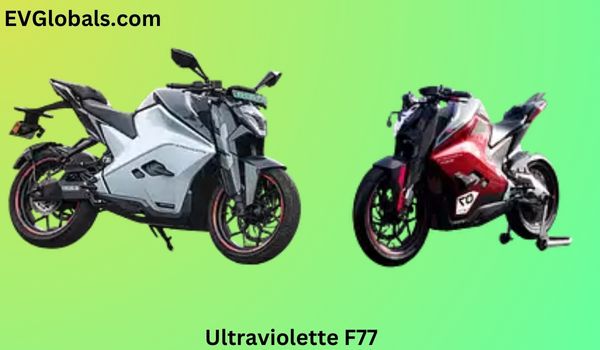 A Stunning Look Electric Bike, That Comes With a Sportier Design From a Bengaluru Based Startup Called Ultraviolette. Its First Product Ultraviolette F77 Comes With a Removable Battery Pack That Offers a 10.3 KWh Massive Battery.
It Comes With a Maximum Range of Up to 152 KMPH With One of the Highest ranges of 307 KM/Charge. It Launched With 3 Different Variants With a Price Range of Rs 3.80- 5.5 Lakh
With a Sportier Design.
It Comes With Multiple Features Like Dual Channel ABS, TFT Display, Bluetooth, GPS, Dual Disk Brake, and Many More.
6. Revolt Rv400 Electric Bike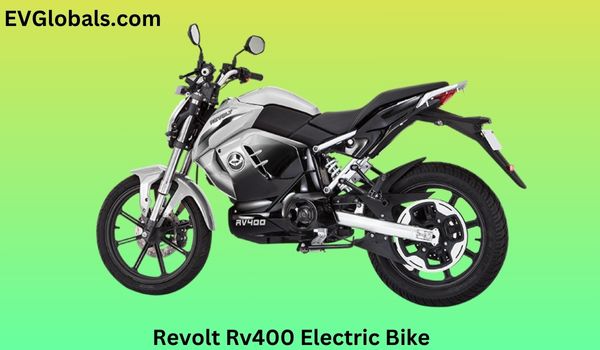 It is One of the Early Stage Electric Bike That was Launched by the Company Revolt With a Price Range of 1.25 Lakh. It Comes With a 3.24 KWh Battery Pack, Which is Completely Removable and You Can Take It Any Place to Charge It.
It Takes Up to 3 Hours for 0 to 75% Charge With a Range of 150 KM With a Full Charge. The Top Speed is 85 KMPH of the RV 400.
It Comes With Multiple Features Like an LED Headlight, LCD Instrumental Cluster, USB Charging, Battery Swapping Technology, GEO-Fencing, and Many More That Make the Tike Promising and Practical.
7. Okinawa I-praise Plus
One of the Most Selling Electric Vehicle Manufacturing Companies Okinawa Autotech Launched Okinawa I-praise Plus With a Removable Battery That Comes With Two Removable Battery of 3 Years of Warranty.
With a Single Charge, It Will Provide Up to 139 KM Range From the Two 3.3 Kwh Lithium-ion Detachable Battery Pack. It Takes Up to 4.5 Hours for the Full Charge of the Two batteries.
The Starting Ex Showroom Price is 1.46 Lakh and Launched in Red and Black Dual Tone Color.
The Okinawa Ipraise+ Comes With Multiple Features Like Geo Fencing, Speed Alert, Battery Heath Tracker, and Many Advance Features That Make the Scooter More Promising and Futuristic.
8. Hero Electric Flash
With an Old Skool Look and Feel, the Hero Electric Launched One of the First Entry Level Electric Scooters Hero Electric Flash With a Starting Price of 39,990.
It Comes With a 51.2v Battery Pack That Provides an 85 KM Range on a Single Charge With a Top Speed of 25 KMPH. It Takes Up to 4-5 Hours for the Complete 0 to 100% Charge of the Battery.
It is Available Throughout the Country and You Can Purchase It From the Nearest Retail Store.
Conclusion
So These Are All the Best Electric Scooters That Come With Removable Batteries, That Come with Multiple Purposes Like Charge From Far Away or for the Battery Swapping Process.
Selecting the Best Electric Scooter With a Removable Battery is Really Difficult as Many New Brands are Launching Several Products in the Market and It Needs a Long-term Research and Review to Select the Best and Recommend You.
We Try Our Best to Find Out All the Specifications and Real-life Performance to Get the Best Results Which Will Help You to Select a Valuable Electric Scooter in India.
To Choose the Best Removable Battery Electric Scooter You Have to First Understand Your Budget and Requirements, Then You Can Go With the Best Brands.
So These Are the Top 10+ Best EV Scooters With Removable Batteries and You Can Choose Any of Them as Per Your Nearest Location Service Center. If You Are Looking for More Different Electric Scooters Then You Can Visit Other Posts on This Site.